Early this month, some Dropbox users spotted hints of a note-taking service that was in-progress, something that had seemed likely as an eventual product after Dropbox made some tweaks to how it showed up once in the public eye. Now the service has been made official, though it isn't open to the public in general yet: it's called Dropbox Notes, and it is in a private beta. Invitations are going out now, and those interested can sign up to (hopefully) get one.
Dropbox users can find what was formally called "Project Composer" at its new dropbox.com/notes home. At that destination, Dropbox says that it is "working on a new way for teams to write together." Those interested can sign up and presumably get an invitation at some point.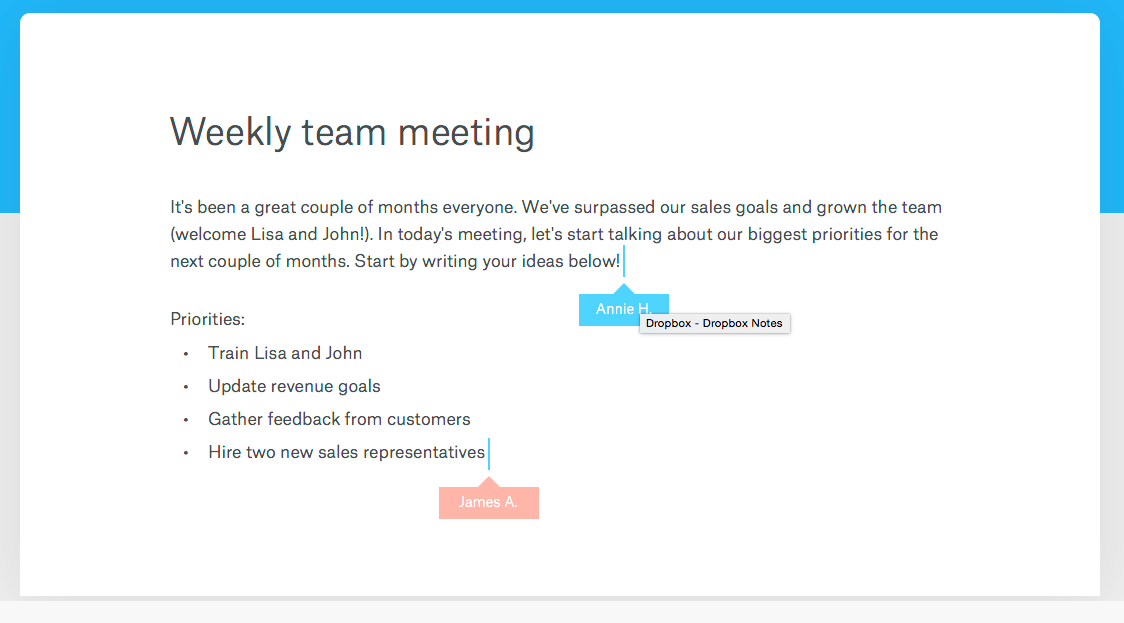 Dropbox is still being a tease, in that it isn't dishing on what all Notes will offer users. It does, however, offer one small glimpse of the service, which further reinforces that for-business vibe the beta page is giving. You can see the preview in the screenshot above.
Those who have managed to get access to Notes thus far are reporting a clean interface and simple note-taking experience coupled with things like keyboard shortcuts, basic document tools like tables, an option for adding files to notes and leaving comments, and other similar things. It appears that Notes will be an Evernote Business competitor, though (at this point at least) as a more simplistic alternative. It isn't clear whether it will cater to individual users as well.
SOURCE: TechCrunch