Dropbox device linking limits just got added for Basic accounts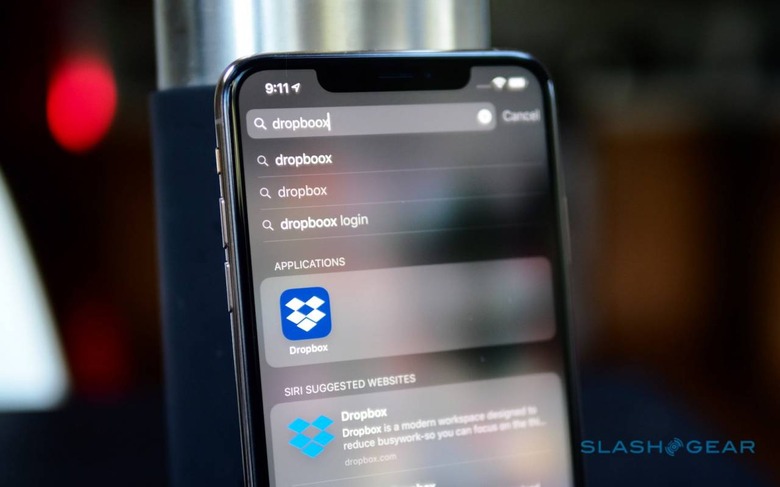 Dropbox has quietly added a new limitation on free accounts, putting a cap on how many devices can be linked simultaneously. The cloud storage service offers new users 2GB for free, along with access across multiple devices; however how those devices are linked to an account is changing, and it could end up causing frustration.
Until now, Dropbox has allowed an unlimited number of devices to be linked with a single Dropbox account. Linking takes place whenever a user installs the Dropbox app, whether the mobile version such as for iOS and Android, or the desktop version for macOS and Windows. Files are automatically synchronized across linked devices.
As of this month, however, Dropbox is changing how linking works for free accounts. Dropbox Plus and Dropbox Premium users – who pay from $9.99 per month and get not only more storage but offline sync, priority support, and remote device wipe, among other features – will still be able to link an unlimited number of devices with their account. Dropbox Basic accounts, however, will be limited to just three devices.
The new limit, spotted by Liliputing, could make for a far more frustrating experience among Dropbox users. One of the most common applications for the cloud service is to keep a set of files consistent across multiple devices. With the three device limit, however, it's entirely possible that users won't be able to achieve that any more, at least not without paying Dropbox for a subscription.
It's possible to unlink old devices to free up slots if you're on the Dropbox Basic plan. To do that, you first need to sign in to Dropbox in the browser, then go to Settings, then the Security tab, and finally scroll to the list of linked devices. Clicking the "X" next to a device will unlink it from the account, at which point it will cease automatically synchronizing.
After that, it should be possible to add a new linked device. Alternatively, when you install the app on a new device, you're given a list of older devices that you can remove from the three slots, taking up one of their places with the new installation.
There are a few saving graces to Dropbox's decision. For a start, if you're a Basic user who already had more than three devices linked prior to this change in policy, the company won't be forcing you to de-authorize some. Previously linked devices will remain linked, Dropbox says, but you won't be able to add any new ones.
If you just want to access your files from another place, meanwhile, accessing Dropbox through the browser interface doesn't count as linking. Of course, you don't then get automatic synchronization, but that may not be a concern if all you need is a file or two from a friend or colleague's computer.
[Updated to reflect how new installations can handle old devices linked to Dropbox Basic accounts]