Dropbox Chooser makes developer integration simple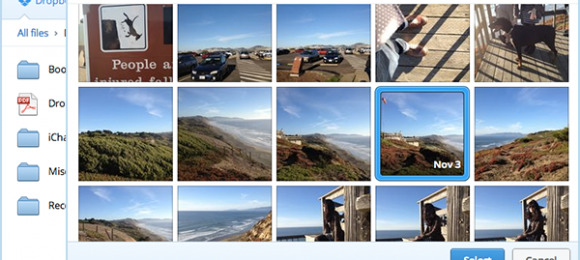 If you're a developer making apps galore and hope to move forward with Dropbox integration, today is your lucky day. The folks at Dropbox have introduced Dropbox Chooser, a helpful package of codes and goodies for developers to easily integrate the cloud storage environment into their 3rd party apps. Dropbox has announced also that Asana is the first company to support and use the Dropbox Chooser for future-minded app action.
This update builds upon recent Dropbox integration with Facebook Groups, making it easy for brands and clubs to use Dropbox web storage for all manner of needs. Here with Dropbox Chooser, users will be able to see, search, and share files straight out from their Dropbox account from within whatever app makes use of it. As for Asana integration, Dropbox has made it clear that, "this was a natural fit on both sides and one which nicely compliments both services."
The update to Dropbox's support of developers of all kinds can be found in the Dropbox Chooser documentation which requires essentially a tiny set of integration codes for you to make use of it. It's incredibly simple when it comes down to it. If you're a developer thinking of working with 3rd party cloud storage for your users, it would appear that Dropbox has your card.
With the chooser, users will get a built-in photo gallery as well as a simple image-based chooser system. Users will have a perfectly easy-to-use user interface with future-proof aesthetics to boot. Have a peek and make it work!