Dropbox Buys Cloud Gallery Sync Service Snapjoy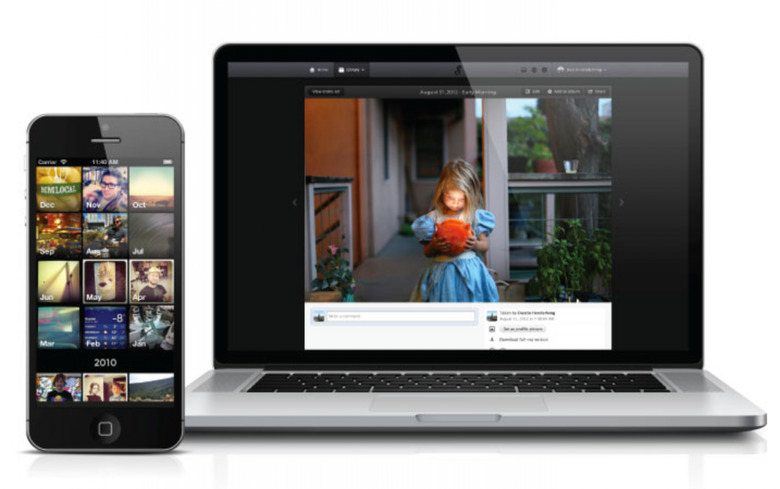 Online storage company Dropbox has acquired Snapjoy, a photo sharing and organizing tool, in a deal which will see the streamlined image aggregation system better woven into the cloud. Snapjoy pulls in photos from digital cameras, archives on your PC or Mac, smartphones and tablets, filtering apps like Instagram and Camera+, and social networks, with easy public and private sharing options.
There's support for user profiles, similar to what Instagram has done with its own web profiles, and full-screen slideshows. Entire albums can also be downloaded from the site – assuming the user has permission – making repopulating a local gallery after data loss straightforward. Back in October, Snapjoy released its first iPhone app.
Meanwhile, Dropbox has been polishing its own photo tools, with an iPhone update earlier this month that refreshed the gallery system with a new timeline of shots. Generally, however, the company has focused on broader data storage, putting any sort of file into the cloud.
Snapjoy has frozen sign-ups at present, though existing users can continue to access the service as normal, and all existing uploaded content is secure. The company promises "more information over the coming weeks" as to what the roadmap for Dropbox integration might be.