DROID ULTRA leaks again, racing stripe intact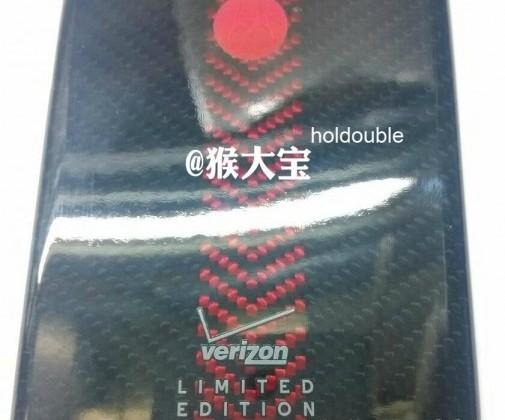 If you were worried about the legitimacy of the leaked image shown last week depicting the DROID ULTRA complete with bright red stripe down its back, you weren't alone. What's appeared today, however, is a lovely bit of leak showing the same unit, this time with a much more photographically sound angle on it – that's a Limited Edition of the unit if ever we've seen one. Here the DROID ULTRA comes out to play for Verizon employees – or the very lucky.
This machine is aimed at being the upgrade of the DROID RAZR HD, the smaller of the two RAZR devices in the carrier's current Motorola-made smartphone lineup. There's also the DROID RAZR M, of course, but this is in terms of battery capacity. Here the DROID ULTRA carries what's almost certainly an upgraded higher-definition display and an expanded bit of ruggedness as well.
This variant of the DROID ULTRA suggests that though both Motorola and Verizon will be going all-in when it comes to the Moto X, they're still not forgetting their virtual handshake in the DROID brand lineup. This version of the machine could also very easily be the DROID MAXX, the larger of the two full-sized smartphones as far as battery capacity, this based on past iterations of this special edition red stripe – MAXX it's always been.
This machine – minus the stripe – will quite likely be revealed at the Verizon event coming tomorrow – that's July 23rd of this month, mind you. Have a peek at the DROID timeline below to catch up on what this reboot of the DROID series means for you and your decisions in Verizon-bound smartphone upgrades soon. Choices await!