DROID Turbo to have bigger than expected 3900mAh battery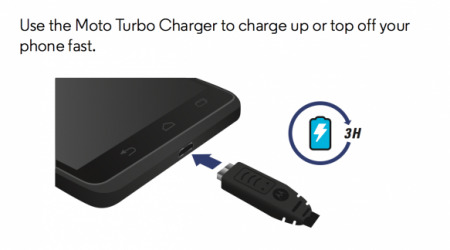 Here is yet another unofficial detail that paints an even more mouth-watering picture of the now highly-anticipated Verizon DROID Turbo. Since it is touted as a successor to the DROID MAXX, it is already somewhat expected that this Motorola smartphone will carry with it a large battery, bigger than even those on high-end flagships. But thanks to Chinese e-tailer TaoBao, we are given the impression that the DROID Turbo will even one up that, with a remarkable 3,900 mAh powering this already impressive device.
The DROID MAXX's own 3,500 mAh battery was labeled EU40. TaoBao leaked the photo of a battery with a model name EQ40. Stretching the imagination and speculation, complemented and confirmed by an FCC filing, this battery could very well be the one headed for the still unrevealed DROID Turbo. If so, then Verizon's customers who will be getting this beast will also be getting the biggest smartphone battery yet.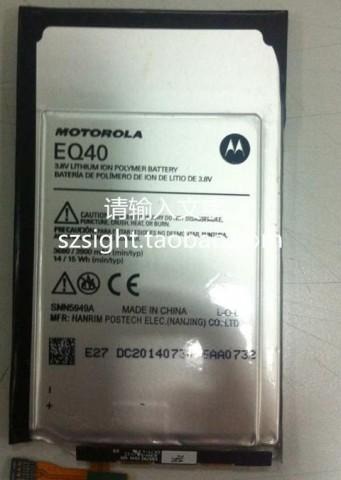 That said, the battery size shouldn't be that surprising or should even be expected considering what it will be driving. The DROID Turbo, based on GFXBench data and a leaked manual, is expected to also carry a 5.2-inch 2560x1440 QHD display, powered by a 2.7 GHz quad-core Snapdragon 805, have 3 GB of RAM and 32 GB of storage, and a 21 megapixel rear camera. Powerful hardware indeed, but power-hungry ones as well.
But for those worried that bigger batteries also bring longer charge times, Motorola has got you covered here as well. The same leaked manual indicated that the DROID Turbo would also have the same Turbo Charging feature that the new Moto X introduced. And you also get the same Moto-exclusive software features in the package too. If all these come to fruition, Verizon would have a clear winner on its team, which ironically might not bode well for the sales of the Moto X flagship itself.
VIA: Droid Life