DROID Turbo shown off by James Franco in bizarre ad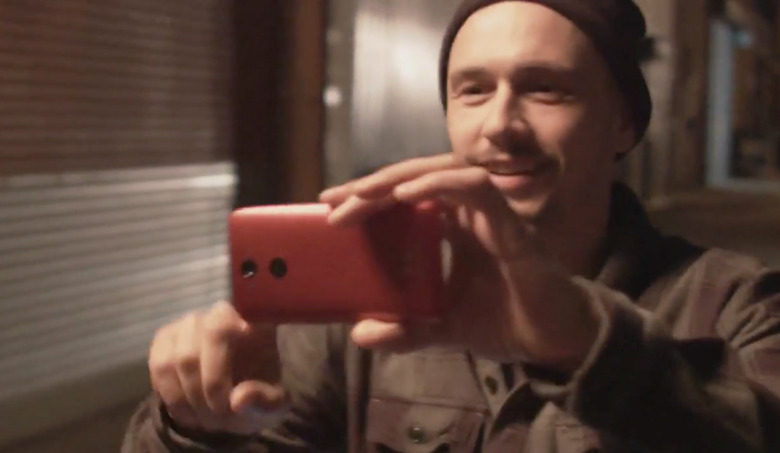 The DROID Turbo has made unofficial (alleged) appearances from numerous leaks all over in recent times, not to mention popping up a time or two all snuggled up in its retail packaging. What we have today is a different look at the phone — an official and incredibly brief look, but it comes in an unusual form: in a somewhat bizarre ad featuring James Franco as the "Bike Phantom". We've got a close up shot of the handset and the video for you after the jump.
The video was posted on the YouTube account of "Eleanor Black", who seems to be the female character we see in the video. "Uh, what are you doing out here?" she asks Franco as he rides around a bike, disappearing briefly and reappearing elsewhere like the phantom he apparently is.
He reappears and says that it is the girl's turn to be recorded, pulling out the DROID Turbo as seen in the screenshot above, taking a quick tap before zooming away on his bike. The entire video is filmed like something anyone would capture spontaneously with their smartphone, cutting out as suddenly as it started.
Where does that leave us? Not much farther than we started, but it is entertaining regardless. According to what has surfaced thus far, it is expected the Turbo will sport a 5.2-inch display with a QHD resolution and a Qualcomm Snapdragon 2.7GHz quad-core processor, among other things. Be sure to hit up the timeline below for other recent news about Motorola's upcoming smartphone.