DROID RAZR ads cut to the chase: what do you want to know?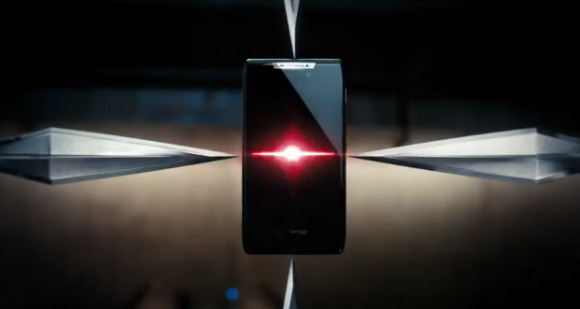 For the brand new DROID RAZR, Motorola and Verizon's newest hero device, ad spots appear to be continuing the trend of sparing no expense for high theatrics and above average action and adventure stylings. What you're about to see are two ads, one of them showing off how undeniably thin the device is as it cuts through the urban environment, dicing everything it flies directly through. The other, having just been released this week as we come ever so close to the 11.11.11 release date, emphasizes the tagline for the device "Too Powerful to Fall Into the Wrong Hands" and makes it clear that this smartphone is so awesome, only kung-fu Batman James Bond-type character is worthy of stealing it from the set of black-van drivers that possess it (we must assume that these vans represent either Verizon or Motorola, not sure which.)
Have a peek at these advertisements first of all, and take note of what they're really letting you know about the device. Of course it's not just one whole heck of a lot outside that you've got Verizon, Motorola, LTE, and ultra-thinness on your side, but what more do you want? It's brand power we're going after here, and brand power you shall have! Once you've swallowed the whole metal madness and too-sharp-to-hold chassis, head below for a few questions on what YOU'D like to know about the RAZR that isn't answered here.
Now we've already got a full review of the Motorola DROID RAZR here on SlashGear and your humble narrator has done a few other reviews regarding the different types of accessories you can get for the device, but here's what I want to know from you:
What else do you want to know about the DROID RAZR?
Ask anything, anything at all, and to the best of my abilities, I will figure out how to make what you want to know turn into what you're certain of. Go for it!