DROID MAXX 2 details leaked in photos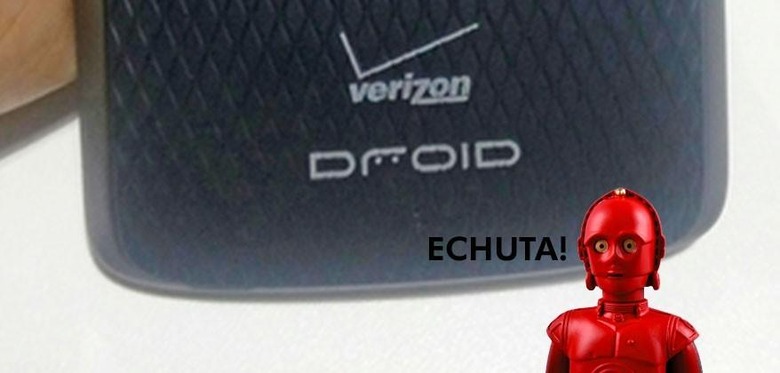 This morning the DROID MAXX 2, also known as the Moto X Play internationally, has appeared in a few leaked photos. This device is also known as the Motorola XT1565, the code for the base of the device that'll be released with different names in different regions. This DROID MAXX 2 for Verizon Wireless will be the only Moto X Play we'll see here in the United States, while the Moto X Style will be released separately, and with more than one carrier.
This morning we came into possession of the knowledge that the DROID Turbo 2 would be the name of the Moto X Style for Verizon while the DROID MAXX 2 would be the name of the Moto X Play for Verizon. Now we get to see one of the two.
Inside the DROID MAXX 2 you'll find a Qualcomm Snapdragon 615 – that's not the most powerful processor on the block, but it's certainly powerful enough to run the display you've got here. The DROID MAXX 2 works with a 5.5-inch display with 1080p resolution.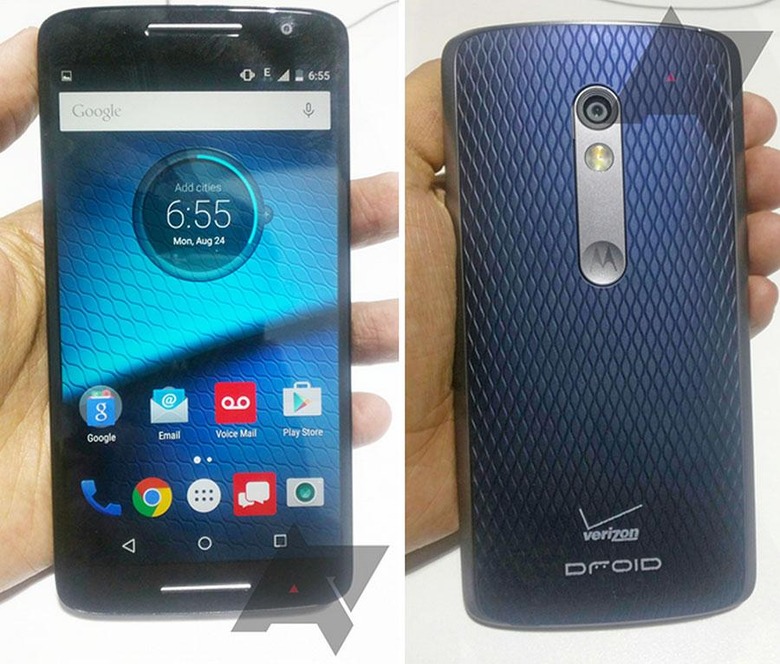 Why call this device the "MAXX", you might ask? Because it has a 3630 mAh battery. That's monstrous.
Inside you'll also find 2GB of RAM and likely 16 or 32GB of internal storage. This device sports a 21-megapixel back-facing camera and will likely have a 5-megapixel camera up front.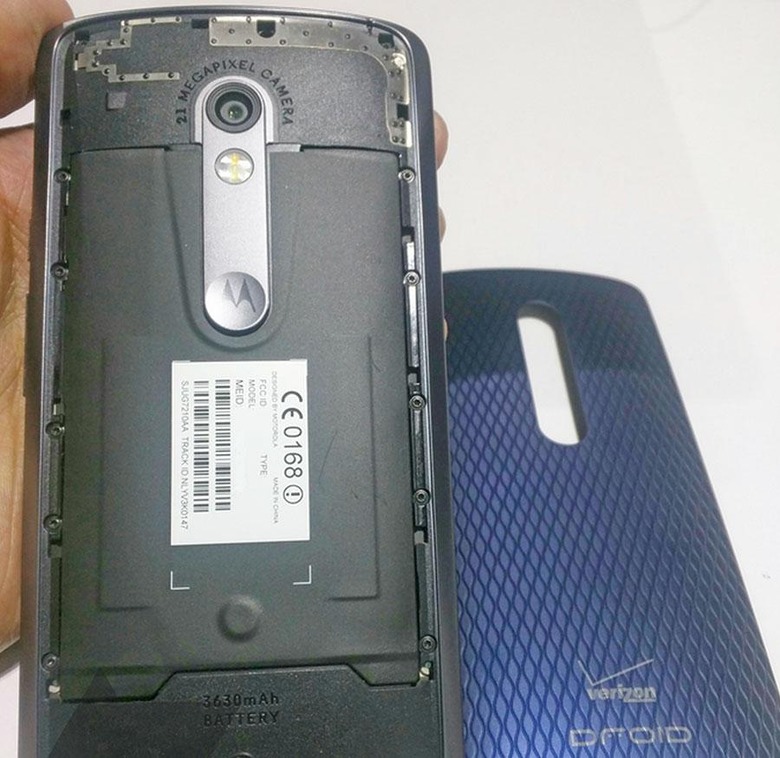 As Android Police's Michael Crider suggests, it is strange here that the back panel would be removable while the SIM card slot would remain at the top where you'd need a pin tool to release it.
Until we see the final renders from Verizon, we'll remain cautiously optimistic at the idea of customizability this time around. See the timeline below for more details on the Moto X family for 2015!