DROID Incredible 4G LTE Hands-on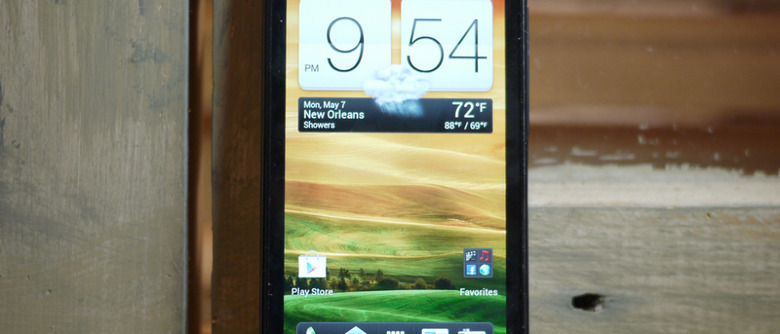 This week we've gotten the opportunity to take a peek at the next HTC Android-based smartphone to hit Verizon – the DROID Incredible 4G LTE. This device represents what's essentially a side-family to the HTC One series, complete with Beats Audio, an 8 megapixel camera on the back, and a 1.2 GHz dual-core Qualcomm Snapdragon S4 processor inside. This device is not part of the HTC One series, but holding it in your hands you might never know it – consider it a hybrid of the DROID Incredible series and the power and finesse that HTC has been pushing with HTC One – a series that's certainly turned some heads on all fronts.
The device itself feels as if we're holding the HTC One S with a bit of rubber skin around it – there's nothing like holding a DROID Incredible, unless of course it's got an HTC One on the inside. This device offers up Sense 4.0 over Android 4.0.3 Ice Cream Sandwich and by all means does up the ante on the whole Incredible line. The display is extremely bright, very similar to the HTC One series as far as hot close to the surface the image does appear and the viewing angles you get here take the cake away from the rest of the Incredible series. The big difference here between the HTC One S and the DROID Incredible 4G LTE is the width of the display and the thickness of the Incredible.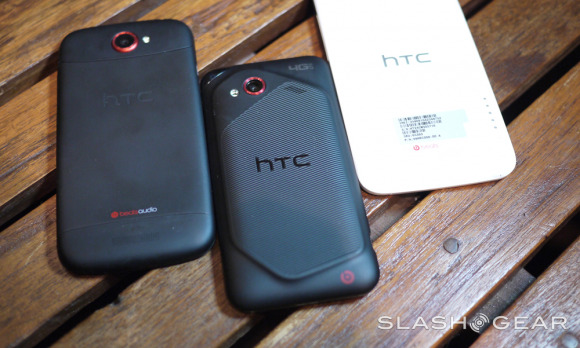 That said, the technology you'll find in this device far surpasses that of the rest of the DROID Incredible series. In other words, if you're on the fence about sticking with your DROID Incredible 2 and moving up to this next-level smartphone, you'd better not hold it – you wont be able to resist. Have a peek at the photos and video we've got here and see how your love of the DROID is expressed by HTC. You've got a microSD card slot on top of it all, something the rest of the HTC One series does not have, a 4-inch super LCD qHD display to match the rest of the HTC One crew, and it's all running on Verizon's 4G LTE network for speed. Have a peek, and check out the rest of our CTIA content by heading to the CTIA 2012 portal all week!
Hands-on with the DROID Incredible 4G LTE:
DROID Incredible 4G LTE Benchmark and HTC One S comparisons: