Droid Charge Goes on Sale at Verizon Tomorrow!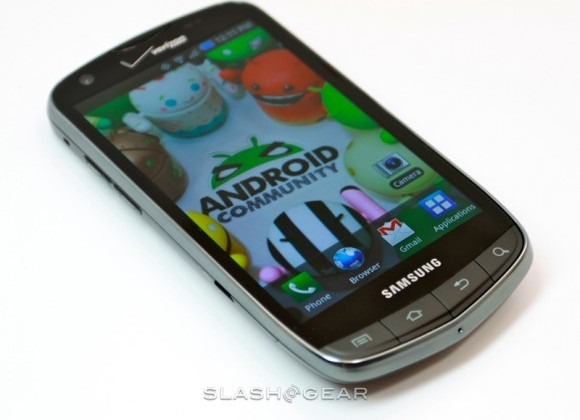 We've been anxiously awaiting the Droid Charge coming to Verizon, as it was supposed to be released on April 28th. Verizon delayed the release of the second 4G LTE phone on its network when it experienced an outage for most of the day on April 27th, the day before the Charge's scheduled release. Now Verizon has confirmed to SlashGear that the much-anticipated phone will be available tomorrow.
The Droid Charge has the beautiful Super AMOLED Plus display that we love so much on the Samsung Galaxy S II, that would be a 800 x 480 display, which is protected by a nice hunk of Gorilla Glass. It also has a 1.3 megapixel front facing camera, and a 8 megapixel main camera with autofocus and LED flash. The Charge is a single-core phone, running on a 1GHz single-core Hummingbird processor, and it runs Android 2.2 Froyo. The most exciting feature of course, is the Verizon 4G LTE connection, with super fast speeds, and also the Mobile Hotspot app that lets you connect up to 5 devices using the Charge via WiFi, and at speeds that rival your home internet.
So, all that said, should you go out and get one? The phone will cost you $300, even with the 2 year agreement from Verizon, plus the cost of voice and data, and tethering. But the Charge definitely improves on the battery life that is so lacking in the Thunderbolt. If you aren't willing to wait for the Galaxy S II, the Charge might be worth buying. But be sure to check out our full review for all the details first. Let us know, are you getting one?