Droid Bionic now on sale at Verizon for $299, Amazon for $179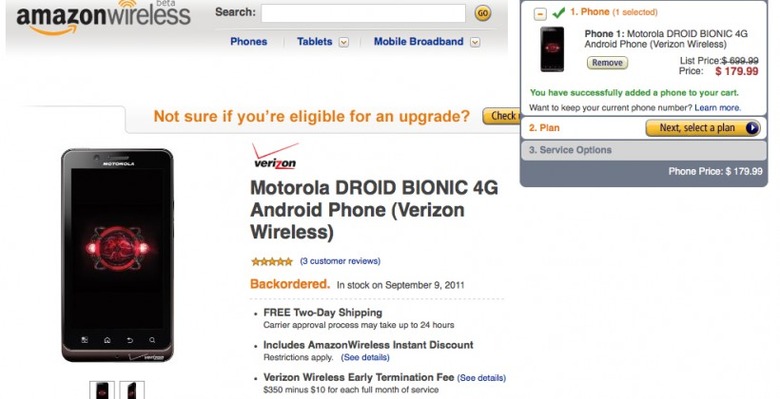 The long overdue Motorola Droid Bionic has finally gone on sale today and this powerful dual-core Android smartphone is heading to Verizon's 4G LTE network priced at $299.99. But before you run to your nearest Verizon store, you might like to know that the handset can be had for much less. As always, Amazon is offering a big discount, pricing the device at only $179.99 with a new two-year contract.
The Droid Bionic features a 4.3-inch qHD anti-reflective touchscreen display covered with Gorilla Glass, a 1GHz dual-core processor, 1GB of RAM, and 16GB of onboard storage that's expandable with an up to 32GB microSD card, although a 16GB microSD card is already included. It comes running Android 2.3.4 Gingerbread and supports Verizon's blazing 4G LTE.
The device also comes with plenty of optional accessories, including a $299.97 Lapdock that turns the Droid Bionic into a notebook replacement, a $99.99 HD Station dock, and a $29.99 Webstation Adapter.
For more details on the device, make sure to check out our hands-on and first impressions. Or you can go directly to the Amazon product page. Some folks have reported getting $199.99 after adding to cart the handset, but we've been getting $179.99 as shown in the screenshot above, so it could be regional. Let us know how it goes for you.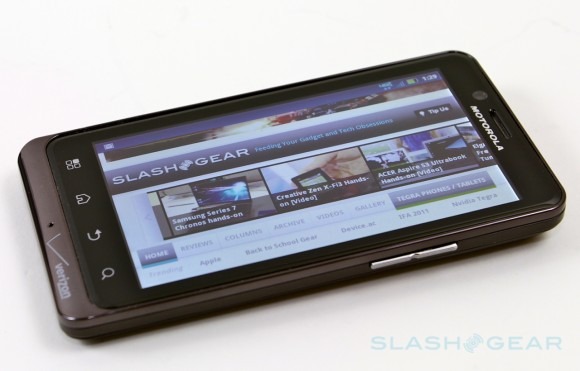 [Thanks, Doug!]