Droid Bionic by Motorola coming with a new form factor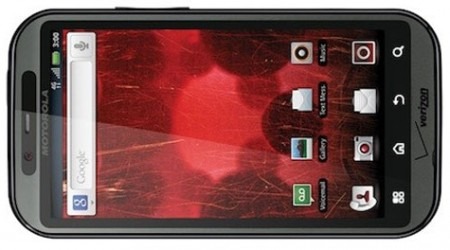 If you are a big fan of Android smartphones and followed along at CES this year, you may have noted the Motorola Droid Bionic that surfaced at the show. The smartphone had the same common style that we see on all smartphones on the market today, and that really isn't a bad thing at all. Most smartphones have the familiar bar style with a touchscreen. Motorola announced not too long ago that the Droid Bionic was being delayed for unspecified changes to be made to the device.
Motorola offered us no official hints at what changes would be made to the device. It only said that the changes to be made were based on feedback received on the smartphone after the show. The device in the photo here is the Bionic that surfaced back at CES. Apparently, the Bionic is still coming, and it will get a new form factor as part of the enhancements being made. There aren't too many form factors that are popular with smartphone users today.
Apparently, the prediction is that the Bionic will take the same form factor that has surfaced recently with leaked images of the Targa from Motorola. The Targa is the same basic shape as the original Bionic with a different profile having a bulge at the top near the camera and getting thinner below. The Bionic page was updated from CES with this tidbit, "Based on compelling feedback since the show, we are incorporating several enhancements to make this an even better consumer experience. This includes expanded features, functionality and an improved form factor. Motorola Mobility and Verizon Wireless are very excited about bringing the 'new' DROID BIONIC to market."
[via Android Community]