Drobo Mini with SSDs pre-loads speedy portable drive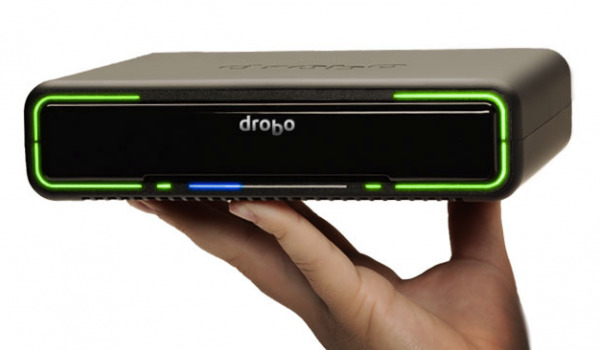 Drobo has pushed out a new preconfigured external drive, the Drobo Mini with SSDs, slotting up to 4TB into a portable form-factor aimed at mobile media pros. The drive can muster read rates of up to 300 MB/sec, Drobo says, and write writes in excess of 225 MB/sec.
That of course depends to some extent on the host machine and how the Drobo Mini is hooked up. Connectivity includes Thunderbolt and USB 3.0, while inside there are four bays for 2.5-inch drives.
Underneath, meanwhile, there's a bay for an mSATA "accelerator" drive, which can be used as a cache to improve performance even more.
Drobo will slot 1TB, 2TB, or 4TB into the Drobo Mini with SSDs, though given it's effectively the off-the-shelf enclosure we reviewed back in 2013, you're free to take out the bundled drives and put in your own alternatives.
Doing that will take advantage of BeyondRAID, the self-healing drive-spanning array system which allows capacity to be added without downtime, or broken drives to be replaced without data loss.
Drobo Mini with SSD goes on sale today, priced from $1,199. Meanwhile, you can pick up the barebones enclosure for around $420 if you shop around, should you prefer to supply your own drives.