Drobo Mini and 5D revealed: Thunderbolt, USB 3.0 and mSATA SSD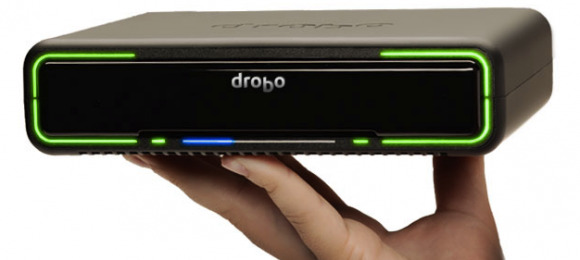 Drobo promised new hardware was imminent and the company has delivered, with two Thunderbolt-toting external storage units, the Drobo 5D and Drobo Mini. Of the two, the Drobo Mini is arguably the most interesting: a 7.3 x 7.1 x 1.8 inch box that squeezes in four 2.5-inch drive bays with a special pop-out loading mechanism and a mSATA SSD bay on the underside that enables the new Drobo Accelerator, a caching system for speeding up overall performance.
On the back there are two Thunderbolt ports, the second for daisy-chaining devices together, along with a USB 3.0 port, making the Drobo Mini the ideal partner to the new MacBook Pro and MacBook Air line-up. Drobo even throws in the necessary cables, and the usual BeyondRAID drive redundancy and auto-repopulation is onboard.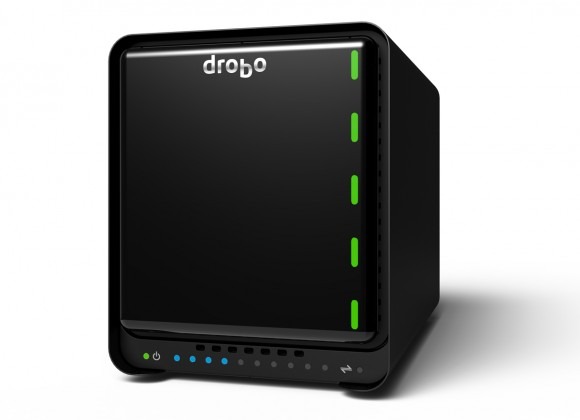 As for the Drobo 5D, that has five 3.5-inch hard-drive bays, two Thunderbolt ports (again, the second for daisy-chaining) and a USB 3.0 port, and comes with all the necessary cables. It too gets an mSATA SSD bay for boosting performance, and Drobo says the unit runs quieter than the previous-gen version.
Drobo isn't talking release dates or confirming pricing at this stage, promising exact details  in July. However the Drobo Mini will be under $650 and the Drobo 5D under $850.