Drobo 5N teased with ethernet connectivity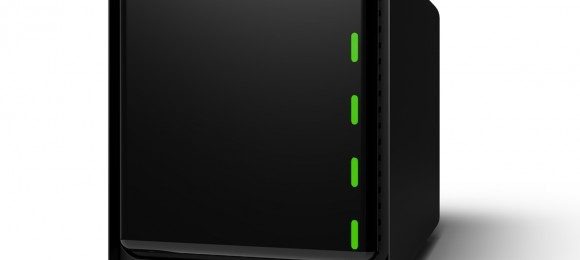 Drobo has teased its latest model, the Drobo 5N, adding ethernet connectivity to the storage technology in the Drobo 5D and Mini. Replacing the Drobo FS, the new 5N is "very close" according to CEO Tom Buiocchi, and described as "a close sibling to what we already have" making it likely a slight reworking of the five-bay Drobo 5D (pictured) announced back in June.
The Drobo 5N "leverages all of the cool new architecture and capabilities under the hood in the new Drobo 5D and Mini, including SSD support" Buiocchi explains, "with an Ethernet port to connect to your network rather than Thunderbolt and USB." The executive also suggests that it will use the same speed technologies as the 5D and Mini, which suggests the Drobo Accelerator bay will be included.
That bay accepts an mSATA solid-state drive, which although too small to play a dedicated role in the redundancy array, is used as a caching drive to speed up accessing of commonly-required files. That's only part of the speed improvements over the previous generation, Drobo claims, however.
Exact release times haven't been confirmed, though "I certainly wouldn't buy another networked storage device in the next few weeks if I were you" Buiocchi suggests. However, the Drobo 5D is priced at $849 for a point of reference, with Drobo offering a 60GB mSATA SSD for the Drobo Accelerator bay at $169.