Drobo 5N adds gigabit ethernet to five bay backup box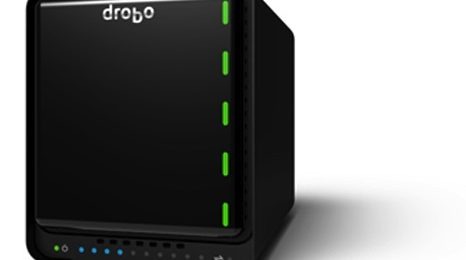 Like the Drobo 5D, the new 5N can take either 3.5- or 2.5-inch hard-drives, slotting into five bays accessed at the front of the machine. Data is automatically spread across those drives using Drobo's own BeyondRAID technology, which promises a boost in data accessing speed as well as redundancy should one or two drives fail. Up to 20TB is supported in a single unit, assuming five 4TB 3.5-inch drives.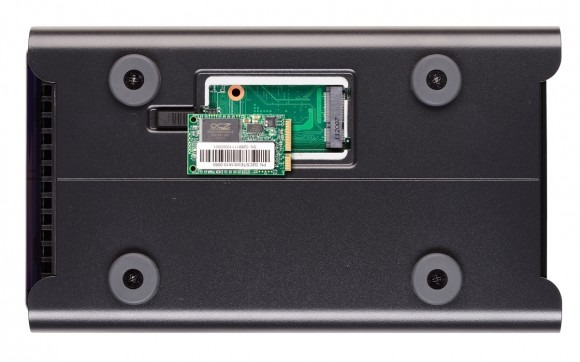 However, the 5N also has the new "Drobo Accelerator Bay" for an optional mSATA drive. That's used for caching commonly-accessed files, meaning they're more readily accessible and there's less lag involved in opening them up. Of course, users could also swap out traditional HDDs in the five bays for SSDs instead, but that would likely be considerably more expensive than just using a single, smaller mSATA drive.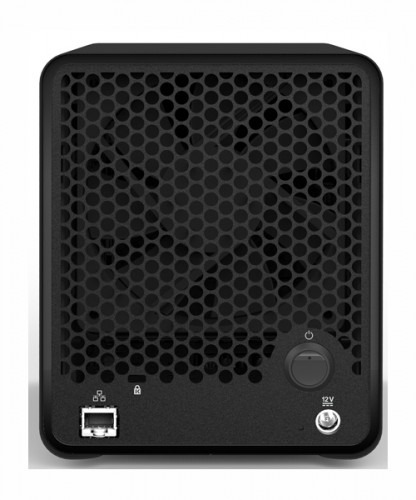 As for connectivity, there's one gigabit ethernet port on the back, and storage pool support for up to ten users. Drobo is targeting the 5N at creative professionals who need flexible and safe storage, as well as small businesses looking for shared data and backup; however, you don't get the USB 3.0 or Thunderbolt connectivity of the Drobo Mini or Drobo 5D.
What you do get is the internal, non-user-accessible battery of the earlier models. Intended for safe shutdown in the event of a power cut, this automatically-recharging power pack is designed to protect all of the data in the 5N's cache, and make sure it gets safely transferred to the drives.
The Drobo 5N is priced from $599 as the chassis-only, and the company throws a 6ft ethernet cable into the box too.