Drobo 2 sports Firewire 800 ports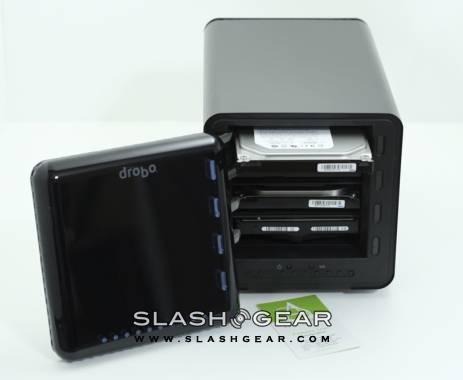 Data Robotics announces the availability of its latest version of its storage robot, Drobo 2. The new version of Drobo features two FireWire 800 Ports and newly upgraded core processor.
The upgraded processor allows Drobo 2 to process data faster than its predecessor. Many features from the first generation of Drobo are still there including redundant data protection, the ability to mix and match different drives capacities and storage expandability.
The second generation of Drobo is available now – priced at $499 for the bare unit (without any hard drives), or $899 for the 2TB edition, and $1299 for the 4TB version.