DREDD sequel "Superfiend" collection released: watch now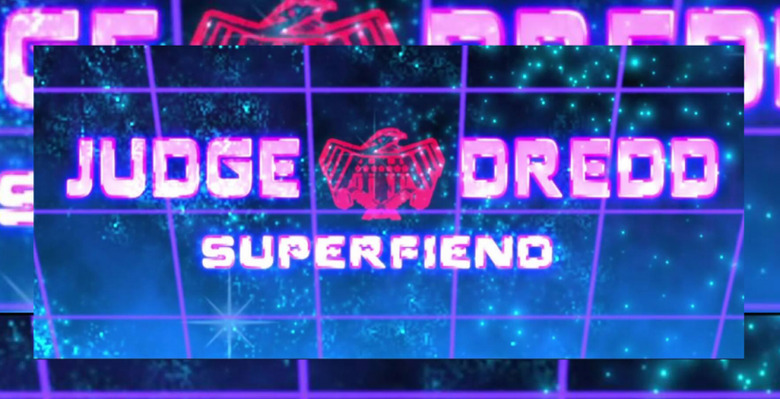 The unofficial "Bootleg" collection of DREDD videos called "Superfiend" have begun their trip to your eyeballs this afternoon. While the 2012 movie DREDD was a failure in the box office, a massive fan following has pushed creators to making way for future films. Sort of. These videos are the result of a wish had by Adi Shankar to continue work on DREDD through the 2000 AD universe. They're closer to fan films than they are to a theater release sort of deal – but they're certainly interesting enough to sit down and take in.
Adi Shankar was the executive producer on DREDD in 2012, and he's been obsessed with the DREDD universe since childhood. He's suggested that working on a 2000 AD film was his dream, and he realized that dream. Now he's realizing it again.
This tiny film series is NOT SAFE FOR KIDS, nor is it safe for work. It's very violent and very inappropriate for ... basically everyone. Keep that in mind.
Though not initially prepared for release this early – not according to the original Adi Shankar release schedule – they're out, and they're complete. They're all animated, they're all ready to blow your eyeballs out with strangeness.
Judge Dredd is the creation of John Wagner and Carlos Ezquerra, and Judge Dredd is a registered trademark of Rebellion A/S. It should be made clear that these videos are not official releases, nor are they being released for ad cash.
Watch as Judge Death takes his place in the history of 2000 AD. His gruesome, twisted self becomes one of the nastiest villains in comicdom.
Eventually we might see all of these videos mashed into one – for now you'll have to watch them all individually. Let us know if you've done some mashing.
And if you want a top-notch comic representation of Judge Death, we recommend you check out Batman vs Judge Dredd. Every single one of the comics in the Batman / Judge Dredd series is superior. And full of Judge Death.
Let's hope these strange creations lead to another full-fledged Carl Urban DREDD film in the near future. We want it!