Draper Fine Art for Flatscreens motorized LCD screen covers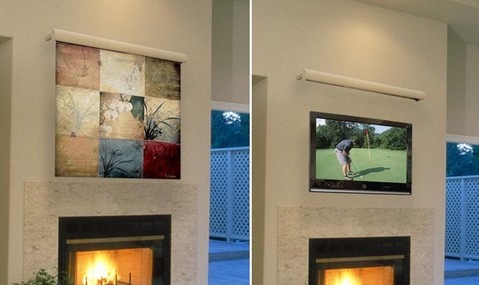 I love a bit of motorized home automation, and I know a lot of SlashGear readers feel the same way, so if your tastes lean to the traditional (and by traditional I'm talking reproduction tapestries) then Draper's Fine Art for Flatscreens might suit.  Part of the company's 'Conceal Reveal' range of remote-control screen covers, Draper has got together with Fine Art Tapestries – who are apparently "the largest tapestry weaver in the world", and who am I to argue – to offer forty different classic and not-so-classic reproductions to hide your flatscreen TV with.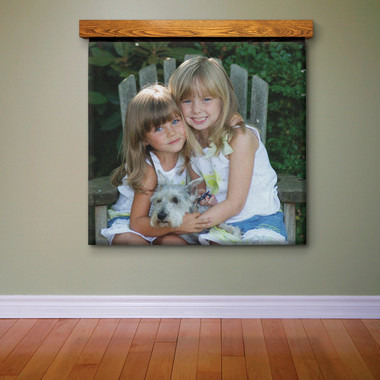 As standard, the motorized roller stands proud of the wall and there are a choice of fascia finishes to pick from.  Alternatively, Draper will knock you up a custom install, which could be fitted into a wall rebate or into the ceiling.  Either way, it's all controlled by either a wireless or a wall-mounted remote.
If none of the forty designs take your fancy, Draper can create a custom 100-percent cotton tapestry from a photo or image of your choosing.  Imagine your friends and neighbours delight, as a wall-hanging of vintage swimsuit models swishes aside to reveal The Shawshank Redemption.  Screens up to 50-inches can be covered.
The Draper Fine Art for Flatscreens range is available now.