In the wake of Pokemon GO, it seems that everyone wants a slice of the augmented reality pie. Just a couple of weeks ago, Microsoft and Mojang announced Minecraft Earth as part of the 10th anniversary of Minecraft, and now Square Enix is following suit. Over the weekend, the company announced Dragon Quest Walk in Japan, which is an augmented reality game based around the long-running Dragon Quest series.
Unfortunately, just like that Minecraft Earth reveal from a couple of weeks back, Square Enix's Dragon Quest Walk reveal was pretty light on details. The teaser trailer you see below shows a bunch of Dragon Quest enemies wreaking havoc on the real world, from Slimes bouncing across crosswalks and swarming buildings to skeletons riding the subway.
The trailer doesn't show us any gameplay, but there are few screenshots to be found on Dragon Quest Walk's Japanese site. The folks over Gematsu have translated that web page, and it seems that the story will be tied in some way to how much you walk around the in-game world.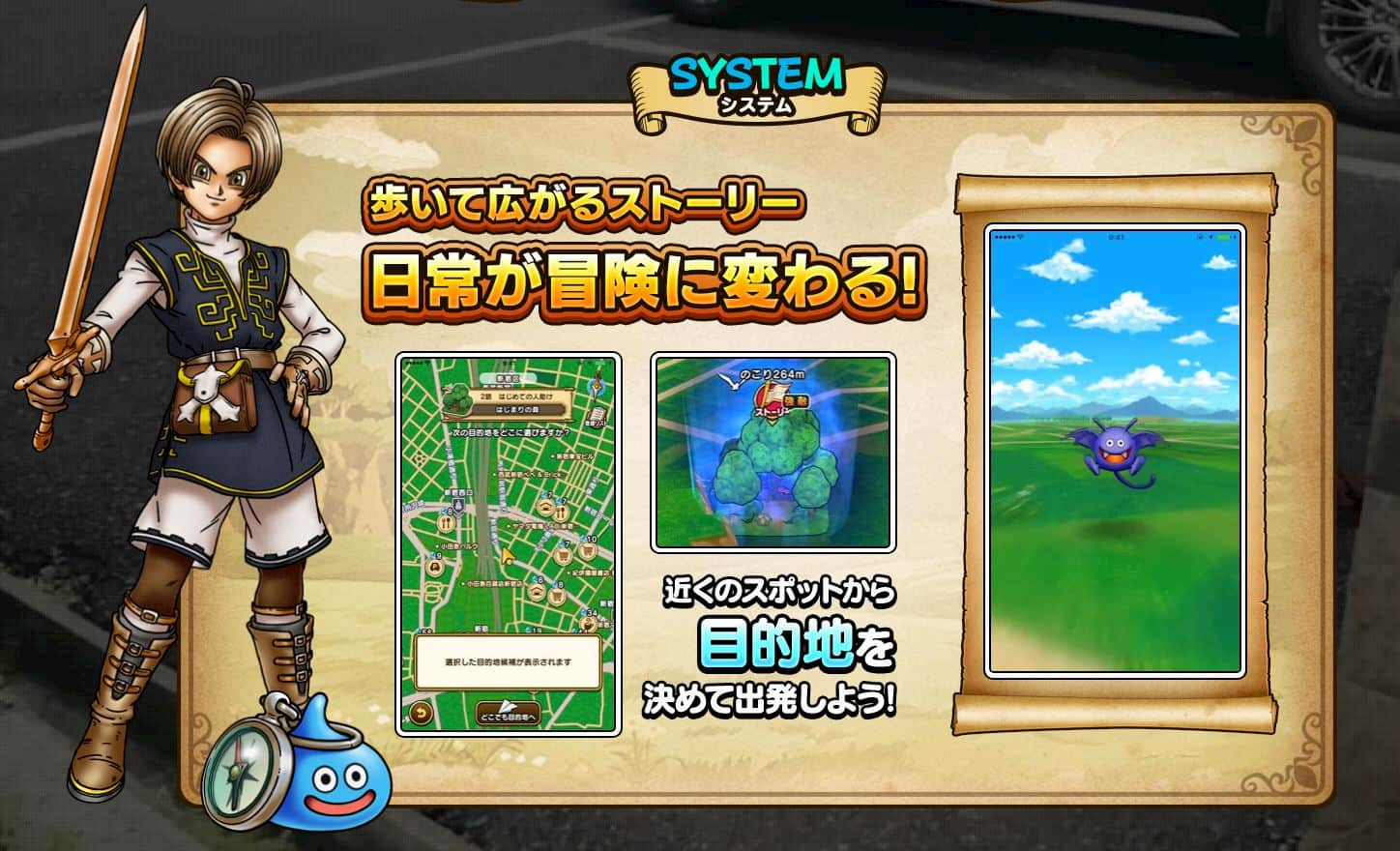 The site also mentions a feature called "My Room," which is a personal space given to each player that can be decorated with items obtained from completing quests. Those quests will take place at the various landmarks that dot Japan, while it looks like players will be able to encounter monsters and NPCs out in the field. That's pretty much it as far as gameplay details are concerned, so there's definitely still a lot to learn about Dragon Quest Walk.
At the moment, the game has only been confirmed for iOS and Android in Japan, where it's rolling into beta for 10,000 users on each platform on June 11th. There's no word on whether or not this game will come to other regions at the moment, but we'll keep an eye out for more details on that front.