AR game Minecraft Earth is about to take over the world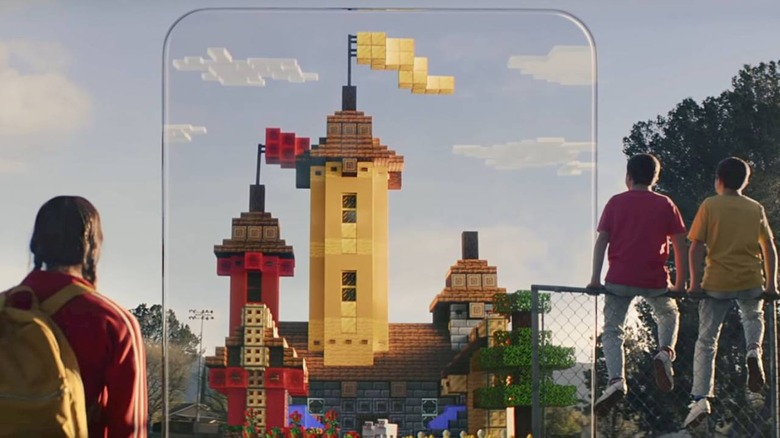 Last week, Mojang and Microsoft started teasing something very interesting ahead of Minecraft's 10th anniversary: an AR game. Today, the first public release of Minecraft turns 10 years old, and the two companies are celebrating by ever-so-slightly pulling the veil back on that AR game, which is called Minecraft Earth. Making the jump to AR worked wonders for Pokemon, so can it work for Minecraft too?
At this point, it's probably too early to call. Mojang's reveal of Minecraft Earth doesn't delve into many specifics, and indeed, the trailer that you see below doesn't show off much gameplay. It seems we'll need to wait longer for the game to be fully detailed, but there are some important morsels of information that Mojang did share today.
As explained by Mojang's Tom Stone in a blog post, Minecraft Earth is all about bringing Minecraft creations into the real world. Players will be able to gather resources from and complete challenges in the world around them, and collaborate with other players on builds. Those builds can be dropped into the real world once they're created, but at the moment, there's no indication on whether or not the structures you create in Minecraft Earth will persist permanently.
Players will also be able to combat and collect mobs in Minecraft Earth as well. There aren't any details on how combat will work, but Mojang does say that the mobs you collect can be used to populate your builds. An FAQ about the game reveals a little more about it, confirming that Minecraft Earth will be a free-to-play title that doesn't have loot boxes.
So, the question of monetization is one that'll have to wait until a later date. We don't have a release date for Minecraft Earth yet, but Mojang says that the game will enter closed beta on iOS and Android later this summer. You can sign up to be considered for the closed beta on the official Minecraft site, and if you do, you'll get a free skin to use in Minecraft Bedrock Edition. We'll have more information for you when Microsoft and Mojang share it, so stay tuned for more.