Dr Dre speaks with Apple onstage at WWDC 2014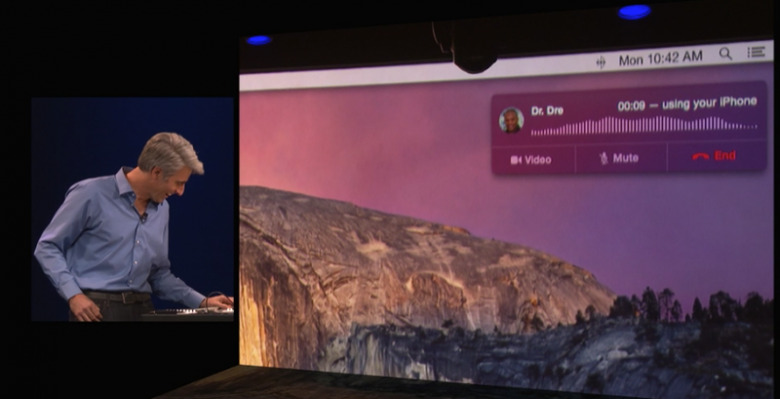 Today in a demonstration of how OS X Yosemite was able to use an iPhone as a relay to make phone calls, Apple made a call to Dr. Dre. His phone number – almost certainly a single-use number – called up Dre on stage. "Hey how you doing, this is Dre," said Dre, "I'm glad you called. I heard Tim gets in early — what time should I show up for work."
While we wouldn't rule out a pre-recorded sort of message, the demonstration holds tough. "I can't wait to get working with the team at Apple," said Dre, "talk soon."
This demonstration also served to tell the public that Dr. Dre and Beats were here for real, to stay, and that they may very well be showing up again later at WWDC 2014. This demonstration was done on OS X Yosemite which will be available for developers today and in a public Beta later this summer.
OS X Yosemite – with this call feature – will likely have to wait for iOS 8, which we'll also probably see more of later today. Stick around SlashGear's Apple hub for more!