Download security updates for these phones ASAP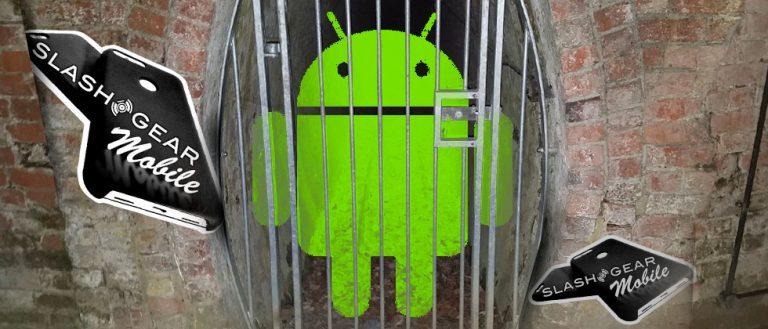 Google released a list of smartphones this week that includes every device touched by a Security Update over the last two months. This includes devices from a bunch of different manufacturers – everything from BlackBerry to Vivo. Samsung has a bunch in there, as does General Mobile and Google (with its Pixel and Nexus devices). I and we recommend that every device on this list should be checked immediately to make certain these security updates have been downloaded – that means, you, Janice from accounting!
First, before we go deep into the program that allows this set of updates to be possible in their current state: the devices must be listed! The list of devices shown here comes direct from Google and spans updates through the past couple of months. Devices on this list should absolutely be updated as soon as possible – we'll go through the simple check process, too.
Android devices with Security Updates to check:
• BlackBerry: Priv
• Fujitsu: F-01J
• General Mobile: GM5 Plus d, GM5 Plus, General Mobile 4G Dual, General Mobile 4G
• Gionee: A1
• Google: Pixel XL, Pixel, Nexus 6P, Nexus 6, Nexus 5X, Nexus 9
• LG: LG G6, V20, Stylo 2 V, GPAD 7.0 LTE
• Motorola: Moto Z, Moto Z Droid
• Oppo: CPH1613, CPH1605
• Samsung: Galaxy S8 Plus, Galaxy S8, Galaxy S7, Galaxy S7 Edge, Galaxy S7 Active, Galaxy S6 Active, Galaxy S5 Dual SIM, Galaxy C9 Pro, Galaxy C7, Galaxy J7, Galaxy On7 Pro, Galaxy J2, Galaxy A8, Galaxy Tab S2 9.7
• Sharp: Android One S1, 507SH
• Sony: Xperia XA1, Xperia X
• Vivo: Vivo 1609, Vivo 1601, Vivo Y55
Android Users Security Update Check:
1. Tap Settings
2. Tap System Update
3. Tap Download and/or Update
OR
1. Tap Settings
2. Tap About Phone or About Tablet
3. Tap System Updates
4. Tap Download and/or Update
Thanks to a program launched by Google to get hackers and developers in on the security game, a bunch of security updates are coming in fast and heavy to Android devices. According to the Android Developers blog, this Android Security Rewards program has reached a fever pitch after being launched two years ago.
Mayank Jain and Scott Roberts of the Android Security team suggest that the biggest rewards for finding vulnerabilities in Android have not yet seen payout. This means that while 450 qualifying vulnerability reports have been filed in the second year of Android Security Rewards being live, and pay per researcher jumped by 52.3%, there's a bunch more cash out there to grab. Jain and Roberts suggested this week that over $1.5 million dollars have been sent to researchers (hackers and developers) in the Android Security Rewards program.
For developers that wish to get paid monstrous amounts of dollars to do what they do best, head over to Google Application Security to join in on the action. This is a program that is ongoing, and not restricted to "professional" security researchers.
OF NOTE: It might seem strange that this program only currently covers three devices: Pixel, Pixel XL, and Pixel C, but that's been the case since the beginning. Back when this program was launched, it covered just the Nexus 6 and Nexus 9. Using these most base of Android devices as templates, Google is able to spread the security around to the rest of the Android universe.