Download OnePlus 5 stock wallpapers here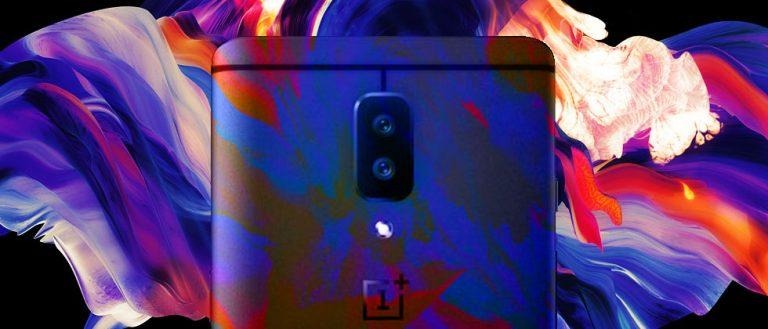 It's nearly time to see what the OnePlus 5 is all about – but not before we get a look at the wallpapers it'll be delivered with. Inside the OnePlus 5 is a display that's 1080 x 1920 – making OnePlus one of the last companies to hold out on pushing the 2K (QHD) craze on consumers. The idea that they'll deliver the OnePlus 5 with a 1080p display is further confirmed by the wallpapers leaked today. Each of them is 1080 pixels wide and 1920 pixels tall.
Inside the OnePlus 5 will be the Qualcomm Snapdragon 835 processor. That'll be the newest and the best Qualcomm processor for mobile devices, and an adequate if not overzealous amount of RAM will join it. Rumors suggest that 8GB of RAM might be inside, but there's no real good reason for more than 6GB, as it were.
SEE TOO: More OnePlus 5 details (with proto)
Battery inside the OnePlus 5 has been tipped to roll at its largest since birth. That'll be between 3,600mAh battery – unless the benchmark that spec came with is false. It's probably safer to assume that OnePlus would stick with the 3,300mAh battery delivered in the past – especially if they want to keep the device thin as possible.
The backside camera array on the OnePlus 5 has been tipped to roll with the same set of cameras as the most recent Xiaomi headliner smartphone collection. This means one camera would be RGB, the other a true monotone. Together they'd be able to capture more light than a single camera alone – and more light than two RGB cameras would together.
The OnePlus 5 rolling with a 5.5-inch display – if all is as previously rumored – makes this very similar to past OnePlus devices. It's as if they've found the perfect place to set a display for size and pixel density, and they're improving everything else around it. With more purchases by OnePlus of the same model display, they'll get the product cheaper too – which is quite smart on their part.
The full collection of OnePlus 5 wallpapers can be found in the gallery above. The OnePlus 5 is tipped – and almost certainly set – to be shown at an event on the 20th of June, 2017. We'll let you know all the details on the device as soon as they're available to the public – and likely before! UPDATE: OnePlus confirms that the OnePlus 5 will be revealed on Tuesday, June 20th at 12 PM EDT.
Thanks for the tip, James!