DOTA 2 network full as TI4 Compendium revealed

If you're having DOTA 2 problems, I feel bad for you, son. But so are thousands of other potential players as there's a queue for the game today. The reason for this should be obvious: the TI4 Compendium has been released.
The 2014 Compendium to Valve's annual DOTA 2 tournament "The International" has been released overnight. The Compendium is effectively an app, each app costing a cool $10 USD. Each time a Compendium is purchased, $2.50 USD is added to a prize pool.
This prize pool is used to reward the final winners of The International competition. The Compendium acts as a guide for those hoping to track teams in the competition.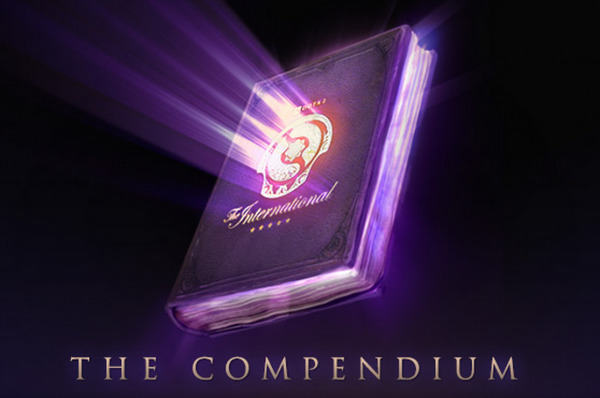 Inside The Compendium is also a number of challenges for players. Each goal that's completed will level up your Compendium, while leveling up your Compendium gives you Battle Point Boosters and special items inside the game.
The International DOTA 2 Championships are still a while away – July 18th in Seattle – but this weekend's release of the Compendium has resulted in record numbers of players online at once. Steam has DOTA hitting 780,516 players online at once – the new all-time peak.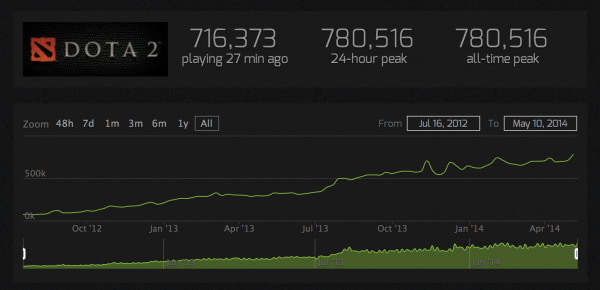 You'll also see DOTA 2's popularity driving (relatively steadily) upward over the past couple of years. DOTA 2 is also far and away the most popular gaming experience on Steam – several times as many players play DOTA 2 at once than any other game.
Even Counter-Strike: Global Offensive's all-time peak is 150,576 players online at once. DOTA 2 is consistently above 420,000 at any given point of the day. Since last year at this point, peak players (through Steam) have gone up from 326,160 to 780,516 – no growth to squawk at.
VIA: NeoGAF