DosPara Prime SSD-RAID server with 1119MB/sec read speeds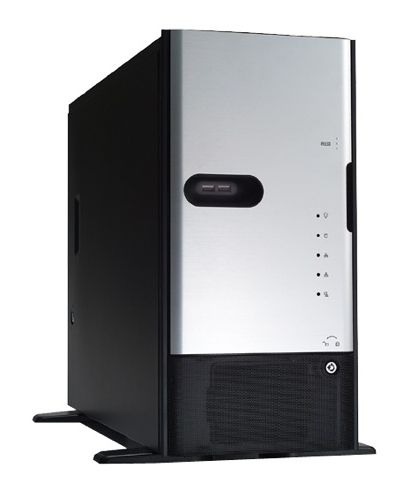 Security, speed and stability aren't just factors important in large-scale enterprise storage, home and small businesses want that too.  If cost is less of an issue than any of those other three, the DosPara might have the server PC for you: the Prime SSD-RAID has six 80GB Intel X25-M SSDs which, when set up as a 480GB RAID 0 (striped) array, can achieve up to 1119.73MB/sec read speeds.
Write speeds are slower, but still damned impressive, reaching 442.17MB/sec.  DosPara claim a similar random access speed to the sustained access rates, thanks to the solid-state drives.  Alternatively, if you want to balance speed with data security, you could mirror the data in an alternative RAID setup.
The Prime SSD-RAID is based around a 3.16GHz Intel Core 2 Duo processor with 4GB of DDR3 RAM and a basic 80GB 7,200rpm SATA drive for the system itself.  Graphics are via an NVIDIA GeForce 9600GT with 512MB, there's a DVD burner and the whole thing runs Windows Vista Business.
It's available in Japan now, priced at 949,800 yen ($9,320).
[via Akihabara]