Dopod U1000 unboxed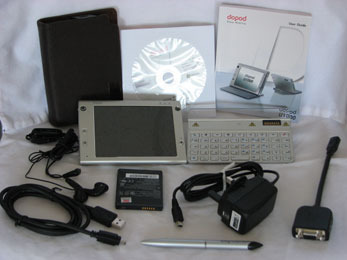 It's been interesting mapping the evolution of the HTC Advantage.  What started off as almost universally drooled-over concept photos developed into mixed feelings about the size and appearance of the device (compounded by it having about six hundred different names depending on market and carrier), and to accompany its launch there's now definite rebellion in the air as commenters brand it overpriced ($1,500) and even ugly.  On The Go Solutions, an online vendor, have celebrated its release (in the Dopod U1000 incarnation) with an unboxing video and some photos.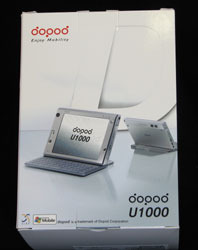 Say what you like about the design of the U1000 itself, it's good to see they've put some thought into making the packaging as classy as you'd expect for such a high-priced product.  The hinged-top black box reminds me of Samsung's much-admired Q1 packaging.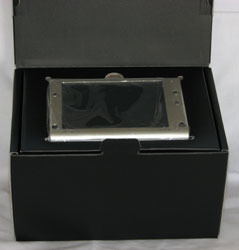 That's the U1000 next to an i-mate JasJar; having molested one of those before, I'm now pretty impressed by the size of the Dopod.  I always envisaged it being much bigger, somehow.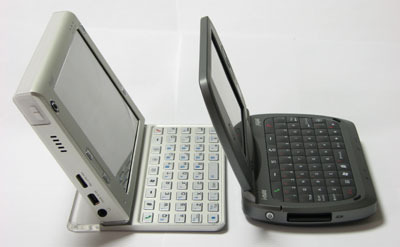 Make sure you check out their video of the unboxing.