DOOM Gameplay Teaser Has Us Flipping Out For E3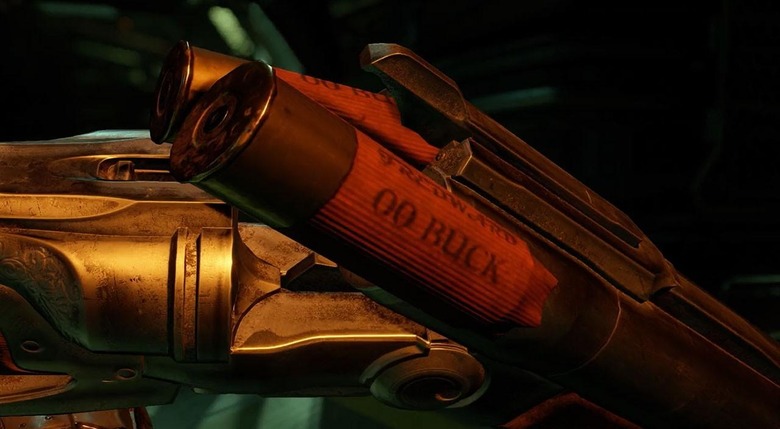 This week the folks at Bethesda have given us just a few seconds of footage from the next DOOM. This footage isn't gameplay, strictly speaking, but it does tease gameplay that'll be shown at E3 2015, so they say. Here we're getting up close and personal with what's very likely some of the most terrifyingly detailed blood-filled action first person shooter gaming the world has ever seen before. And it'll be appearing in full in a collection shown by Bethesda their full E3 showcase at 7PM PT, June 14th.
Below you'll see the video they've provided. It's super short. Don't say I didn't warn you. Inside you'll see a shotgun being loaded first, then a monster that's just about as freaky as you'll have ever seen before. With more guns, of course.
This game is being developed by id Software and published by Bethesda Softworks. Written by Graham Joyce, this game is being run on the id Tech 6 engine and will be released on Windows, PlayStation 4, and Xbox One.
Below is what they showed at E3 2014. Much more will be shown this year.
It's not yet known whether this game will have a simultaneous multi-platform release at this time.
Above is a collection of screenshots from this trailer.
Release is still TBA. We'll assume we'll have a bit more of an idea of when this game is coming out when E3 rolls around.