Doom creator John Carmack talks id departure and virtual reality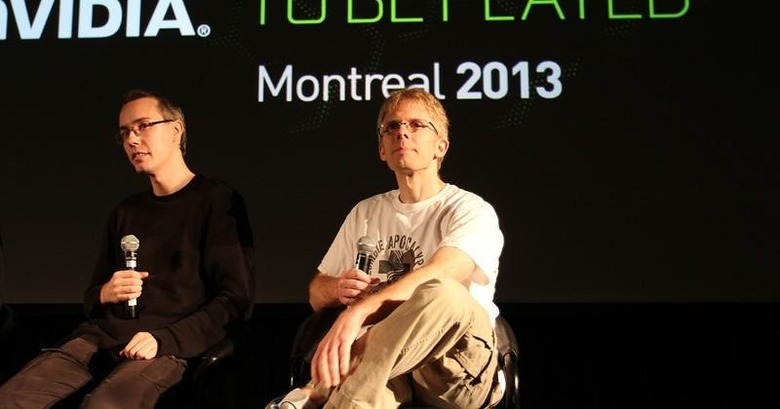 This past November, John Carmack, co-creator of the much-beloved video game DOOM, left id Software to join ranks full-time with Oculus VR. Not much was revealed about the particulars of why Carmack made such a decision, though indicators existed leading up to the transition. Now he has spoken out, and the reason revolves around virtual reality.
Carmack spoke to the folks at USA Today about his departure and why he decided to resign from id Software. It all boiled down to virtual reality, and Carmack's pre-departure hope that Oculus VR and ZeniMax Media would let Carmack's games be available on the Oculus Rift.
Under such condition, Wolfenstein: The New Order and DOOM 4 both would have found their way to the virtual reality headset, something Carmack said "seemed like a sensible plan" to him. This didn't pan out, however, and a disappointed Carmack came to realize his opportunity to work on virtual reality was nil if he remained at id Software.
Fast-forward to November, and he bid the company a fair thee well, switching full-time to Oculus VR, where he is centering his efforts on virtual reality and the Oculus Rift in particular. Carmack says his departure was "bittersweet", and that he'd have probably stayed with id Software if his VR hopes had panned out.
SOURCE: USA Today