DOOM 4 teaser trailer ignites E3 2014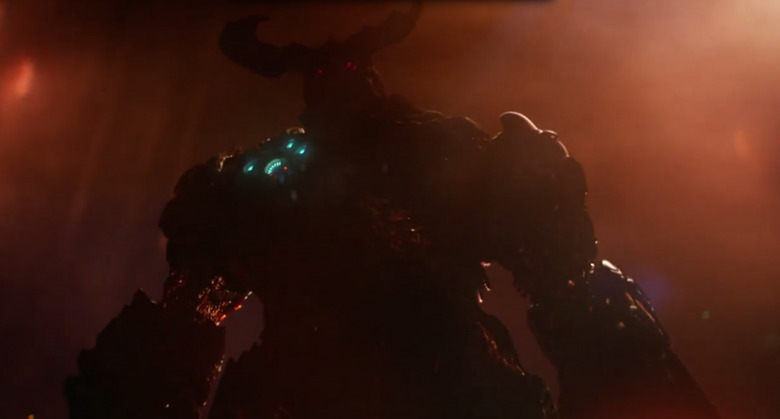 There's a teaser trailer now for DOOM (or DOOM 4), a game that might not appear before the end of the year is up. This teaser trailer teases to no end, giving some hints about storyline and not one whole heck of a lot else. It does look fantastic, of course – and it proves again that DOOM does, indeed, exist.
What you're going to be seeing is a teaser for Quakecon 2014, basically. This event will be taking place in Dallas, Texas from July 17th through the 20th, and will give a lot more information about DOOM as its being developed. The Beta should be starting before the end of the year as well.
Beta mode for DOOM will be made available for PC, PlayStation 4, and Xbox One before the end of the year, having only been given out as a bonus for those that pre-ordered Wolfenstein. This offer is now expired, and only those with infinite luck and connections will be allowed in.
Don't expect too much to be shown here in this trailer, but do expect to get pumped up about the eventual gameplay showing later this year. Watch out for an unholy marriage of flesh and metal. That's always a high point – and don't forget your chainsaw.