Doom 3: BFG Edition demo trailer unleashed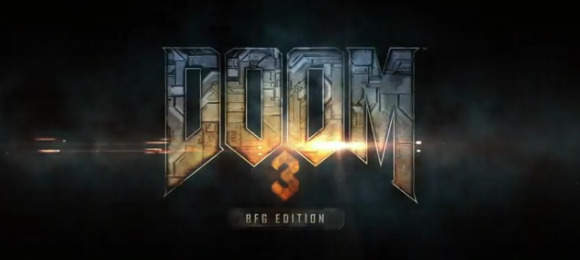 This week it's become clear that the folks at Bethesda are not going to leave the world's most classic first-person shooter alone for long: Doom 3, BFG Edition will be unleashed soon. That's what the game makers are blasting forth this morning, a release of the 2004 classic Doom 3 in a special edition coming both to the Xbox 360 and the PlayStation 3. This game will have not just previously released DLC content, but a host of improvements and additions that'll have you screaming for more.
This version of the game will include updated 5.1 surround sound audio, fine-tuned controls, and much improved lighting and rendering as well. Doom 3's original checkpoint and save system have also been revamped here in this jump-start for the series. Bethesda has also made it clear that this version of the game will also be working on 3D systems – get ready for blood in your face!
You'll be murdering beasts in style with boosted graphics all around and, believe it or not, in a bit more light this time around. You'll be given a shoulder-mounted flashlight in this version of the game, no longer relying on PC hacks to do so. You could stick with the whole swapping of machine gun, chainsaw, and flashlight if you like, but feel free to slap that lamp next to your head if you do so desire.
The release date and pricing on this game have not yet been revealed, but with a whole new single-player campaign being included right out of the box, you can bet it won't be free. This single-player campaign will be known as "The Lost Mission", creatively enough, and will include seven new levels of gameplay. All this and a bag of nuts are included: the original Doom and Doom 2 are also included on the disk – one price, big all-night kill action!