Domino's Will Start Delivering Pizzas With Robots In Europe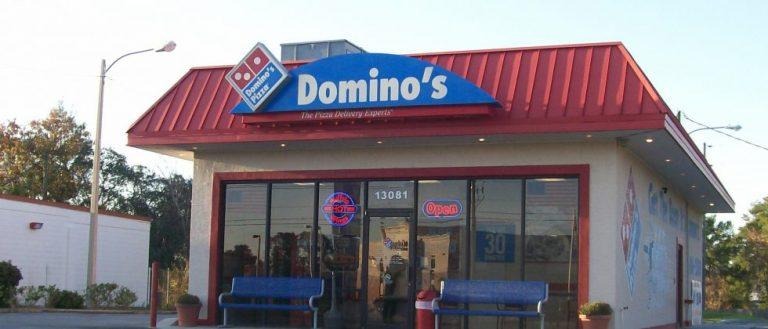 Domino's, the same pizza company that has embraced drones, will soon start delivering some pizzas in Europe using delivery robots. The machines were created by Starship Technologies, a company based out of London that has developed a self-driving robot with six wheels. The deliveries will be limited to some cities in the Netherlands and Germany to start with; whether they'll expand to cover more regions in the future is unclear.
Starship announced the new pilot program today, saying it is working with Domino's Pizza Enterprises to deliver its pizzas using self-driving delivery robots. This is being done under a new initiative dubbed the Domino's Robotic Unit, DRU for short, and will involve shipping pies to customers who are located within a 1-mile radius of applicable delivery stores in Germany and the Netherlands.
These self-driving robotic vehicles won't be the only delivery method used by these stores, of course — this seems to very much be a test, one that Domino's hints could one day help lead to a wider rollout of such delivery methods. In the meantime, these stores will also deliver pizzas using conventional methods like cars and scooters.
It isn't clear how the particulars of this project will work — whether a human will be involved in the delivery process to monitor how it goes or to take the pie to the door, or whether the customer will have to fetch their food from the machine itself. It also raises an interesting question about what happens if someone tries to rob the robot to steal the food...presumably the pizza will be locked away safely during its voyage.
Domino's has taken many steps over the last handful of years to embrace our increasingly tech-focused society. In recent months, the company has introduced a Facebook Messenger bot for ordering pizza in the U.S. That bot has already seen upgrades, gaining more abilities than it had at launch in September. The company is also experimenting with delivering pizzas using drones.
SOURCE: Starship