Domino's IFTTT Applets control smart home devices with pizza delivery tracker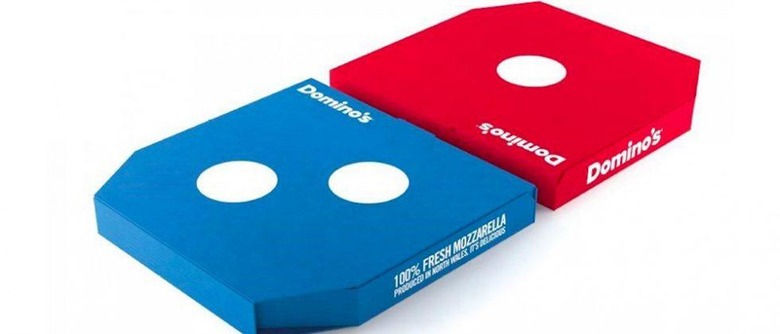 Pizza company Domino's has yet again tapped modern technology to improve the pizza-ordering process, this time announcing a new partnership with IFTTT, making it the first-ever restaurant brand to get on the platform. To kick things off, Domino's has announced some IFTTT Applets able to work with the company's Pizza Tracker to adjust smart homes in optimal ways (for pizza delivery). Do you have sprinklers on outside, for example? They'll automatically be turned off when Tracker says the delivery is underway.
Domino's has gone to great lengths to accommodate the increasingly tech-dependent populace, paring down the ordering and monitoring process to things as simple as a pizza emoji. Customers can utilize a Facebook Messenger bot to place orders, watch an online tracker (the Domino's Pizza Tracker) so see which stage their order is currently at, and more. The company is even experimenting with drones and robotic cars to deliver orders.
With the new IFTTT platform capabilities, IoT device owners can get creative with how their smart home devices work with the Domino's Pizza Tracker. Thanks to another Applet available now, Domino's says those with a Samsung POWERbot vacuum can have the device activate once the tracker shows the pizza is being prepared. The tracker itself is split up into categories, such as when the order is received, when it is cooking, when it is being checked, and when it has left the store for delivery.
Other possible uses could perhaps involve lights — maybe a connected light on the porch could automatically turn on when the pizza tracker indicates the order is out for delivery. The potential uses are numerous, but ultimately come down to consumer devices, needs, and imagination. The existing Domino's Applets can be acquired now from the IFTTT app. Anyone can create their own, as well.
SOURCE: PRNewswire