DOJ requires wireless spectrum auction to give smaller carriers a competitive chance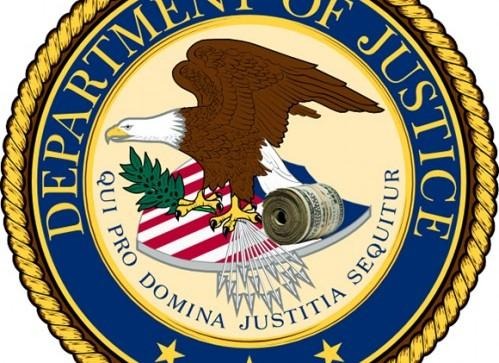 The Department of Justice told the Federal Communications Commission that the upcoming wireless spectrum auction should give smaller carriers, like T-Mobile, a fighting chance to obtain spectrum in the low-frequency band. The wireless spectrum up for sale is being offered voluntarily by TV broadcasters so that wireless carriers can take advantage of them. However, with big-timers like AT&T and Verizon Wireless looming around, smaller carriers are unable to compete.
The 600MHz frequency band will be sold at the auction. Currently, AT&T and Verizon Wireless have a similar low-band 700MHz frequency, which they are currently using to build out their 4G LTE coverage. However, many smaller carriers have very little of these lower frequency bands. In fact, T-Mobile has none. These low-frequency bands are highly coveted, as they can penetrate through buildings, and travel long distances.
The DOJ told the FCC that if AT&T and Verizon Wireless were to purchase all the spectrum they want from the auction, they won't use the spectrum efficiently. It believes that the two major wireless carriers will purchase the spectrum just to make sure the smaller carriers don't have the chance to use them. Without the added competition, the major carriers would be able to continue to charge high fees. The DOJ stated in its filing,
"A large incumbent may benefit from acquiring spectrum even if its uses of the spectrum are not the most efficient if that acquisition helps preserve high prices."
The DOJ also states,
"Namely, the more concentrated a wireless market is, the more likely a carrier will find it profitable to acquire spectrum with the aim of raising competitors' costs. This could take the shape, for example, of pursuing spectrum in order to prevent its use by a competitor, independent of how efficientialy the carrier uses."
The DOJ states that by giving smaller carriers a chance to purchase the spectrum they need, more competition would ensue, which would be the best thing for the wireless business. If smaller carriers are able to secure low-band frequencies from the auction, they will be able to improve their coverage, and in turn "make them stronger, more aggressive competitors." It's still undecided how the DOJ and FCC will regulate the auction, however the DOJ suggested that the larger carriers be only allowed to purchase smaller blocks of the low-frequency spectrum.
[via CNET]