Does this Galaxy Buds+ feature leak mean AirPods Pro are better?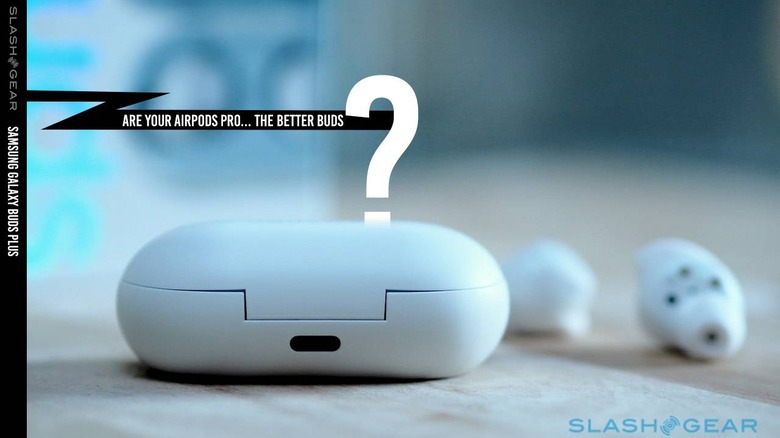 In February we'll get our first official look at the newest round of Samsung products, one of which will quite likely be the Samsung Galaxy Buds+. This newest pair of wireless earbuds from the Galaxy-centric brand will be the most visible opponent of the latest wireless earbuds from Apple, the AirPods Pro. For those users looking for feature-by-feature parity, today's leak might be sorta bad news.
The Samsung Galaxy Buds+ were tipped by SamMobile today with a few details not previously confirmed by insider sources. Reliable sources, as it were, let it be known today that the Galaxy Buds+ will not be arriving with the most high-end of features given to Apple's AirPods Pro. As reviewers such as our own Chris Davies will tell you, the higher-priced AirPods cost more, and are ostensibly worth more, primarily because of active noise cancellation.
But not all users want to drop the cash on Apple, and many important features given to the AirPods Pro earbuds aren't available to Android users. You've gotta be in the Apple ecosystem to get the full benefits of the hardware.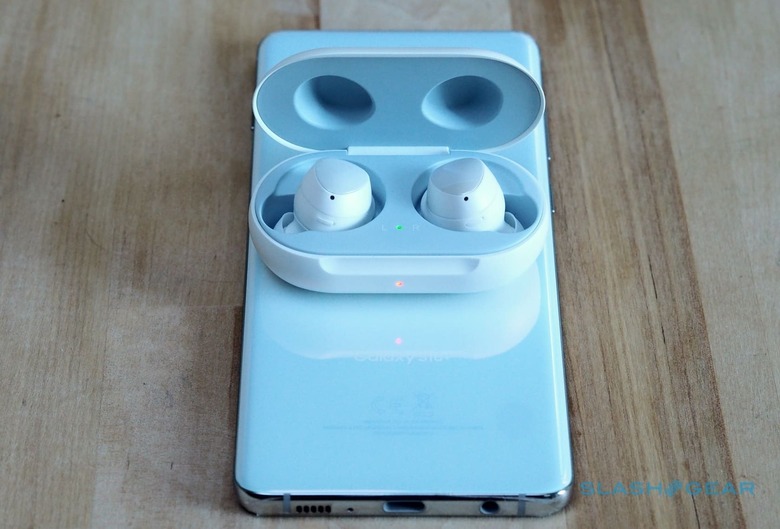 Given the title of reviews such as our Samsung Galaxy Buds Review from March of 2019, you'd think Samsung's main goal was to one-up AirPods specifically. If that were true, Active Noise Cancellation would've been a given for Galaxy Buds+ in 2020.
The battery size in the newest pair of Galaxy earbuds will increase. That's a feature boost on which you can count, and at which you could've guessed. But from the same sources as noted above, the idea that bigger batteries is given a bit more credence.
Where the original Galaxy Buds have a 58mAh battery, the newest Galaxy Buds+ are said to get a big bump up to 85mAh. In our testing last year, we got up to around 5 hours and 30 minutes on a single charge. Today's leaks suggest that we'll get closer to 12 hours with the newest base battery.
We'll get to know a lot more in the very near future as we head to the February 11 Samsung event. We'll get to see more competition to whatever Samsung brings to the game later that month at Mobile World Congress 2020, February 24-27 (and the couple of days before the 24th as well).