Does 'bargain' mean 'bad' in the DAP world?
We've all heard the "100 million sold!" iPod sales figures, but sometimes I do wonder how many no-name mp3 players there are in use out there.  You know the sort: the generic memory-key types, with a one or two line display and random, interchangeable branding; the store's-own-brand offering hyped up specs but with exactly zero heritage to let you know if you can trust the quality.  Finding reviews is often difficult, since they lack the headline-grabbing potential favourable to reviewers and the multitude of same product/different brand arrangements just gets confusing.  Well, Julie over at The Gadgeteer has gone some way to addressing the former (the latter may be more difficult to deal with) with her review of the latest from Best Buy's own 'Insignia' range, the snappily-titled NS-DVB4G, whose claim to fame is stereo Bluetooth support.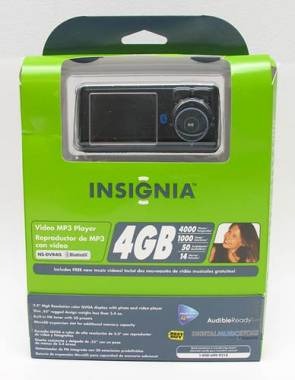 $159.99 isn't exactly bargain-basement, but then neither is the spec sheet.  2.2-inch LCD display, 4GB flash memory, Bluetooth A2DP, FM tuner and a broad range of audio, image and video codecs puts on a decent challenge to mainstream players, even if styling and size aren't especially groundbreaking (it's 4.0 x 1.8 x 0.6 inches).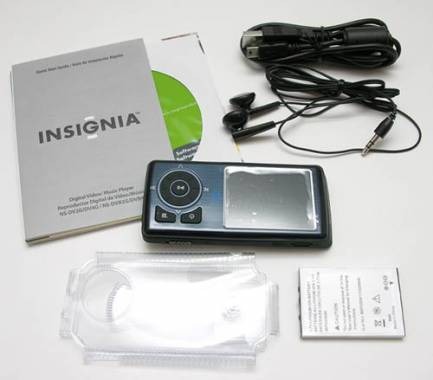 Best news, however, is that it all works well.  Screen quality is great, audio sounds clear even when using wireless headphones (which sadly aren't included) and the whole thing is straightforward to use with a nice big (physical) scroll wheel.  It just goes to show that if you're willing to look beyond brand-name then you can pick up a decent unit for significantly less; the $40 you'd save on a similar capacity iPod Nano could go towards a set of Bluetooth headphones.
Insight NS-DVB4G Video MP3 Player[The Gadgeteer]