Dodge Targets Creatives, Oddballs And Obsessives With 2013 Dart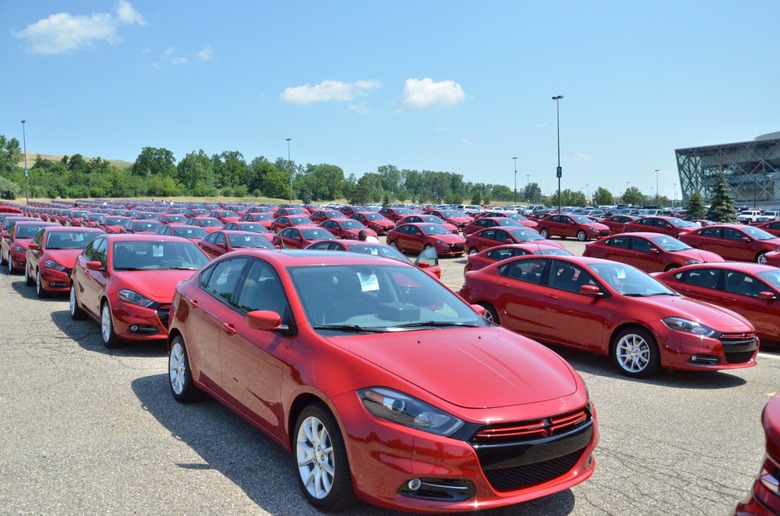 Dodge is going all out to push the new sub-$16k Dart as not only the best car for new drivers, but one which ticks boxes with what might be considered a "counter-culture" audience for traditional marques. The car company will the new compact with a 90s "How to Change Cars Forever" spot featuring in the Major League Baseball (MLB) 2012 All-Star Game, but Dodge has also been pushing promotions with deviantART, ReverbNation and other sites to encourage creatives to consider the Dart.
Meanwhile, companion promotions with Transworld and .Free Clothing Co., encouraging people "to create Dart-inspired works of art, songs, clothing and skateboard decks" under the tagline "Inspired by You", will also run between now and the end of August. Dodge is hoping to engage with more than 25m of the "technicallyminded, creative individuals not necessarily reached through traditional media."
It's not the first we've seen of Dodge ticking more than the average number of boxes in an attempt to make the Dart's appeal stick. The company has been lavish with its spec sheet, too, throwing a pair of sizable displays at the dashboard – an 8.4-inch Uconnect central touchscreen, and a 7-inch customizable instrument cluster – and releasing a smartphone app that can remotely start up the car. It will also feature wireless charging.
The splashy campaign is part of Chrysler's attempt to spend itself our of financial ruin, a strategy which seems to be working reasonably well so far. The Dart is showing up in dealerships now, priced from $15,995.