Dodge Ram "Farmer" ad wins best Super Bowl ad on YouTube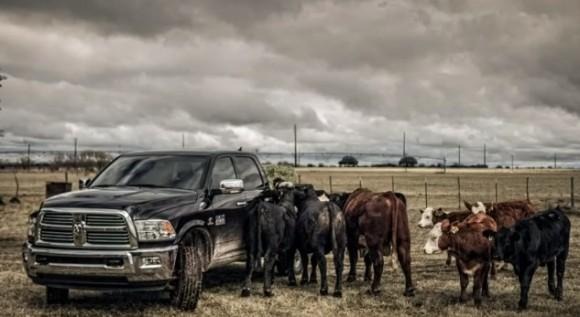 The Super Bowl is a good two weeks behind us now, but the commercials are continuing to live on. We ended up rounding all of them up and showing all the ones that we liked the best, and it looks like the public shared some of our same thoughts. The 2013 YouTube Ad Blitz contest saw Dodge's Ram Trucks "Farmer" ad take the top spot.
YouTube users voted on their favorite Super Bowl advertisement for the past two weeks, and it's not too surprising that Dodge won the crown. Their ad was a bold step towards originality, using strictly photos and a voice-over from the late Paul Harvey, who was a famous radio broadcaster for over a half-century. While the ad may not have been comical or fast-paced, it tugged at the heart strings for many viewers.
Rounding out the top five Super Bowl ads on YouTube include Budweiser's "Clydesdales" ad, Samsung's "The Next Best Thing" featuring Paul Rudd and Seth Rogen, Jeep's "Whole Again" ad, and Hyundai's "Team" ad. All five of these adds have a combined 62.7 million views as of this writing, with the most being Samsung's ad with 21.3 million views.
In total, these five ads made up more than 30% of all total views of Super Bowl ads and teasers on YouTube. Plus, the Ad Blitz channel itself had over 46 million interactions. To celebrate the end of Ad Blitz, YouTube is hosting a Google+ Hangout later today at 3 pm ET where they will chat with the "creative heavyweights behind these winning ads, along with ADWEEK editors James Cooper and Tim Nudd."