Dodge gives gamers the extreme supercar the Viper wishes it was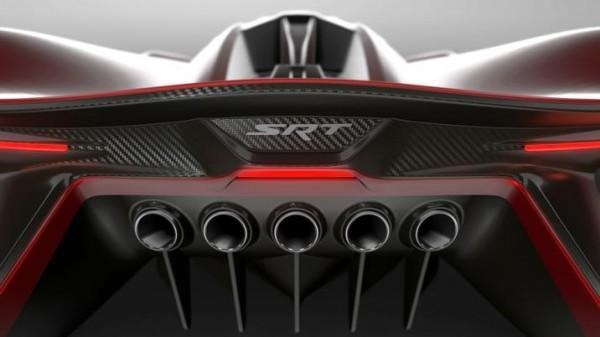 Fiat Chrysler Automobiles has taken the wraps off a few images teasing the SRT Tomahawk Vision Gran Turismo, a mean-looking single seater concept car with a hybrid powertrain and exclusive designation for Gran Turismo 6. It's a big tease, in that three of the images show close-up shots of different aspects of the car but only one shows a full shot...which is far away and obscured with fancy electric trails. No matter: from what you can see it is obvious the SRT Tomahawk concept is a beastly car, and we've a gallery of it after the jump.
The car will be arriving exclusively in the game Gran Turismo 6, and this is your first look at it — it's red, at least in the image, and decked out with sharp, sloping curves. Check out the last image (in the gallery below), and you can see side-profile of the front end.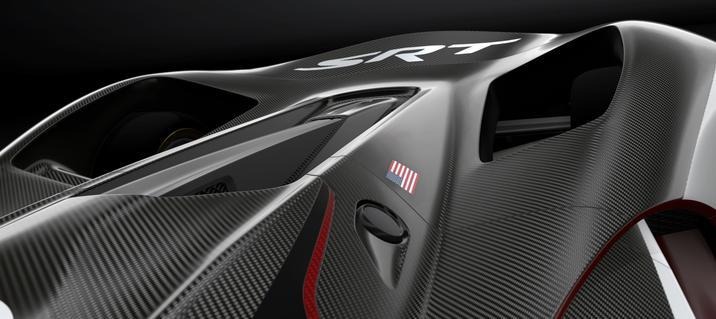 Fiat Chrysler teases that it will be releasing more details and, eventually, the official unveiling "soon", but when wasn't detailed. We've seen a bunch of similar cars arrive in Gran Turismo 6 — back in December, for example, the Mazda LM55 Vision Gran Turismo was added.
As for this hybrid sports car, you'll have to wait until the official unveiling to get all the details. For now, though, just know that it has five chrome exhaust pipes, a bright crimson color complemented by carbon fiber across the body, and slim headlamps. Hit up the timeline below for more!
SOURCE: Fiat Chrysler Automobiles