Dodge Dart May Production a Go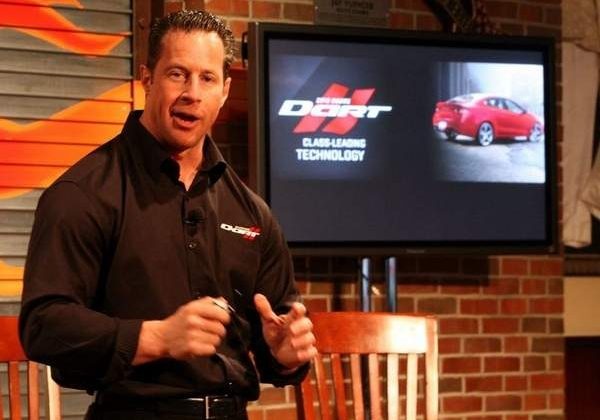 Head of Sales for Chrysler Reid Bigland has announced today that production of the 2013 Dodge Dart will be begin in May with a full production line hitting mid-rummer. Approximately 2,000 Dodge Darts will be built inside of May said Bigland, with 8,000 units set for June. The Dodge Dart is what analysts are calling the car manufacturer's first "credible" compact car since the original 1990's Dodge Neon.
This announcement comes amid an event in Detroit today in which Reid Bigland, also the president and CEO of Dodge Brand, spoke at a Hard Rock Cafe to press and affiliates about the new vehicle with what they're calling "class-leading technology." This vehicle will have a starting price of $15,995 and will be touting its gas efficiency at the forefront as it consumers seek out smaller cars to compete with the ever-present rising cost of gasoline. This vehicle is set to be a big seller, says Dodge, as Bigland expects they'll be at 10,000 to 12,000 Darts produced per month by late summer.
SRT Motorsports also took part in this event as they helped announce that the Dart is going to be entered into the 2012 Global RallyCross Championship Series to show off its full power. This race vehicle will be driven by sports racing star Travis Pastrana and will be participating in this race which is in its second year, the first taking place at the X Games in Los Angeles in 2010. This race combines circuit racing, off-road racing, and rally competition into one event, and Pastrana, a renaissance racing man himself, will be pushing the Dart to the limit!
via Freep]