Do You Still Need An iPod?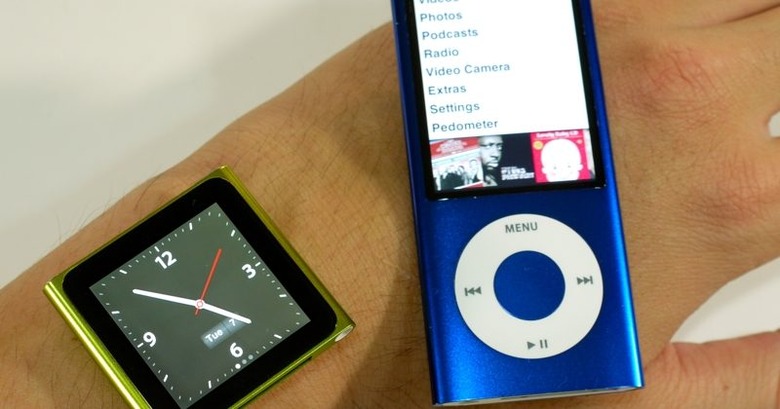 When Apple announced its fiscal first quarter earnings last week, which encompassed the three months ended December 2011, much of the attention went to the company's exceedingly strong iPhone and iPad sales. There was also a lot of talk about its huge profit and exploding cash reserves.
But lost amid all that talk was Apple's iPod. That device, which once meant nearly everything to the company's success or failure, actually saw sales decline 21 percent to 15.4 million units sold worldwide. Over the last several quarters, similar scenarios have played out as consumers increasingly turn to Apple's iPad and iPhone and turn their backs on the iPod.
Those sales declines make sense. Apple's iPod has been on store shelves for over a decade now, and the vast majority of consumers who wanted a music player bought one of Apple's devices long ago; the number of people who actually need an iPod has dwindled.
What's more, Apple has incorporated iPod functionality into its iPhone and iPad, making the need to carry two devices to place calls and listen to music all but obsolete.
Given that, and considering iPod sales are on the decline, I can't help but wonder: do we really still need an iPod?
[aquote]Many of you out there still believe the iPod is still a worthy buy[/aquote]
If Apple's sales last quarter is any indication, there are many of you out there that believes the iPod is still a worthy buy. And to some extent, I can understand that logic. After all, it's nice to just bring the iPod Nano with you on a long run, rather than strap the iPhone to your shoulder. And getting away from e-mail to enjoy some music every now and then isn't such a bad thing.
But for the rest of us that don't necessarily want to get away from work or want all the functionality we need might find little value in iPods nowadays.
Every single Apple music player falls short from a feature perspective when it's put up against the iPhone. Even the iPod Touch, which delivers all kinds of functionality, doesn't support wireless calling, making it less-desirable to mobile customers.
Plus, there's the issue of pricing. In today's world of high unemployment, skyrocketing credit card bills, and tight budgets, most of us just aren't willing to spend hundreds of dollars on two devices that can do pretty much the same thing.
Consider this: if you want to buy an iPhone 4S right now, you can get it for as little as $199 with a two-year contract. The 8GB iPod Touch has the exact same price. Even the 8GB iPod Nano is $129.
In other words, for those of us trying to save some cash, buying an iPod doesn't necessarily make much sense.
As a person who owns three iPods, I can appreciate that many consumers out there don't want to turn their backs on their favored music players just yet. But I think it's time we do just that.
The iPod was great in the old days. But now, it's just another device we care little about.