DJI Osmo Mobile 2 hands-on: Less Expensive, More Versatile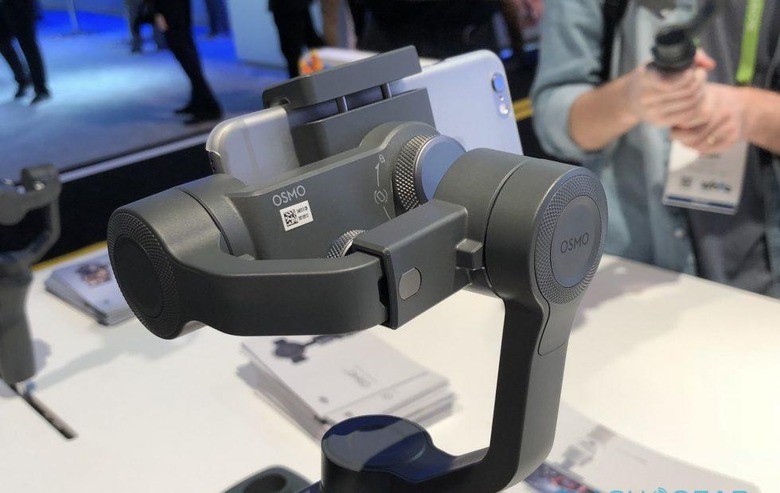 This week we're having a peek at the DJI Osmo Mobile 2, a second-generation smartphone stabilizer for video fanatics. This version of the machine allows the device to be situated either portrait or landscape mode and keeps with the robust nature of the original. This stabilizer also costs far, far less than the original, making it positively affordable for the average $600-$1000 phone buyer.
I want to be clear: I don't think spending over a hundred dollars on any piece of equipment is "affordable" for most people in this world. For those that can spend hundreds of dollars on a smartphone, though – that word fits. This new version of the Osmo Mobile, called DJI Osmo Mobile 2, will run users around $129 USD. The original cost users closer to $300.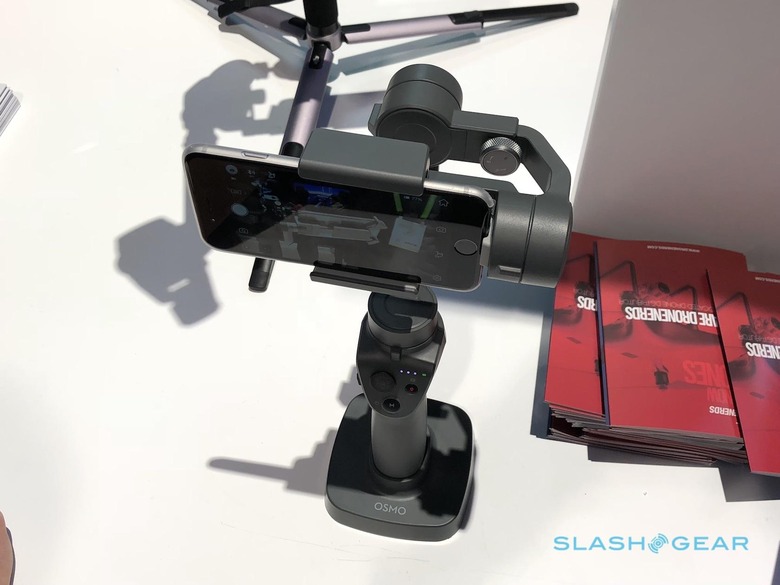 This machine has a built-in non-replaceable battery that's said to last up to 15 hours in one full charge. That's a vast improvement over the original, which lasted less than 1/3 that amount of time. The original had the ability to switch batteries if need be – but that, too, ran the cost up a bit.
The controls on this machine are relatively simple, working with a mode toggle, record/snap photo button, and a thumb-pad joystick sort of controller. Right beside these buttons is a micro-USB port for charging. Based on our short experience, it would seem that this controller is extremely versatile for the limited set of functions it's meant to perform.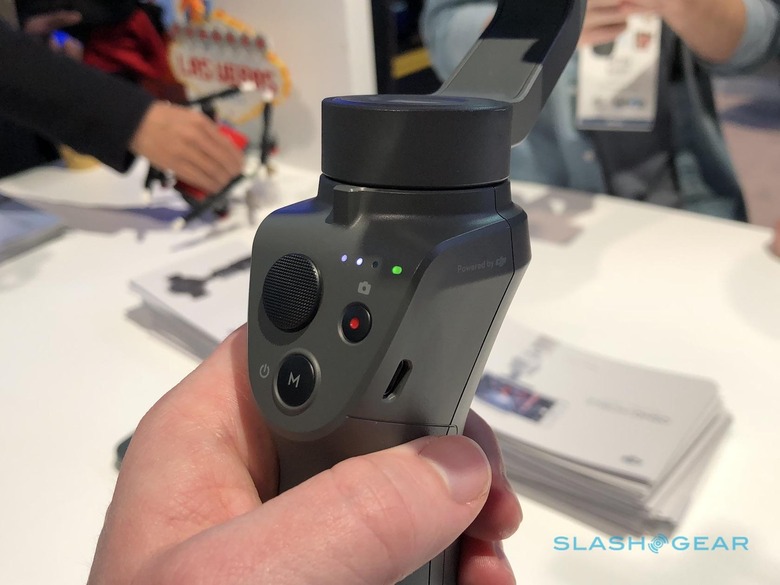 This version of the stabilizer can roll with most any phone on the market. Here you're seeing the DJI Osmo Mobile 2 working with an iPhone 6s, but it should hold an iPhone Plus (of any generation) comfortably. I wouldn't bet on a tablet fitting – stick to smartphones until there's a tablet-sized machine in the works.
The DJI Osmo Mobile 2 is set to go on pre-sale later this month on January 23rd. Apple alone will be taking pre-orders for this device, though we'll see additional availability through other DJI dealers in the near future.