DJI Mavic Air official: 21 mins flight from folding 4K drone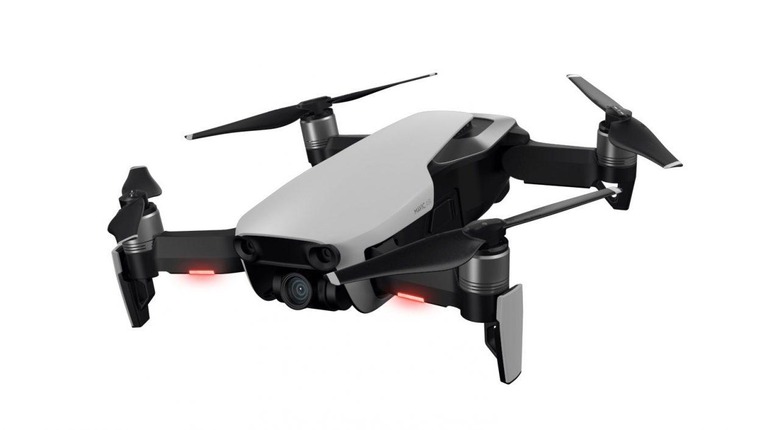 DJI has taken the wraps off its latest drone, the DJI Mavic Air, slotting into the gap between the current Mavic Pro and the company's entry-level Spark. The new drone keeps the folding design of its bigger brother, for easier portability, but picks up a more affordable price tag along with the promise of easier flight.
Slung under the front there's a 1/2.3-inch 12-megapixel camera with an f/2.8 lens. That's mounted on a 3-axis mechanical gimbal – indeed, DJI says that the Mavic Air is the most portable of its models to have a 3-axis system, since the Spark makes do with 2-axis – with an angular vibration range of just 0.005-degrees. Gimbal dampeners are also used, to help keep shots steadier.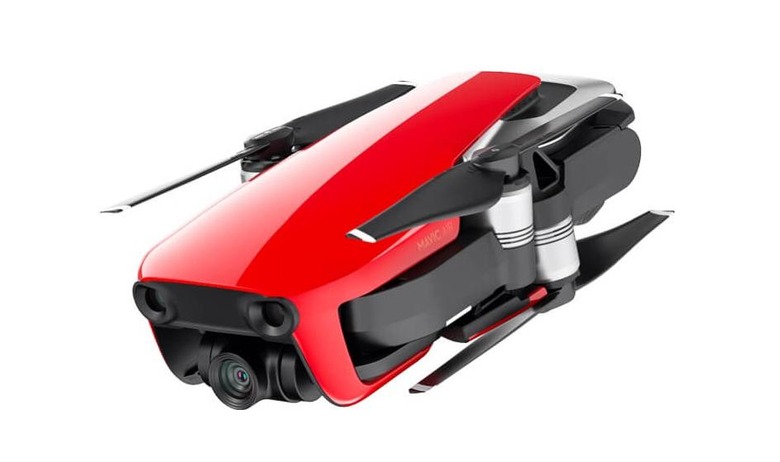 On the stills side, the Mavic Air can shoot 32-megapixel Sphere panoramas. By stitching 25 images together, it can form a complete spherical image that can be viewed in the company's DJI Goggles and elsewhere. Of course, there's also horizontal, vertical, and 180-degree panorama support too. A new HDR system promises better balancing of bright and dim aspects of the frame.
As for video, the headline feature is 4K 30fps recording, with DJI using a 100 Mbps bitrate. Step down to 1080p and you get 120 fps slow-motion. DJI has baked 8GB of internal storage to the drone itself, though there's also a microSD card slot. Photos are accessed via a USB 3.0 Type-C port.
The Mavic Air itself uses magnesium alloy brackets for its seven cameras, used for navigation and hovering. It measures in at 168 x 184 x 64 mm when unfolded, but slip the propeller arms closed and it shuts down to 168 x 83 x 49 mm. Weight is 430 grams.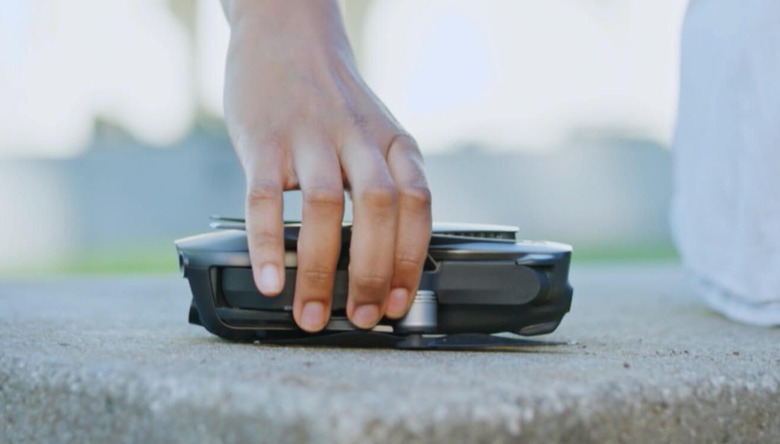 Courtesy of the 2,375 mAh battery, DJI says the Mavic Air should fly for up to 21 minutes. It has a maximum speed of 42.5 mph in Sport mode, though of course that'll eat into flight time significantly. GPS and GLONASS is used for positioning, along with a variety of sensors that can track forward, backward, and downward position and movement.
DJI calls it FlightAutonomy 2.0, and it's claiming it's the easiest way to fly a drone yet. ActiveTrack, for instance, allows the Mavic Air to track up to sixteen different subjects simultaneously, and the pilot to choose which one to follow on the fly. That's including whether they're running, cycling, or jumping, apparently.
There are also DJI's QuickShots, as we've seen on the Spark and other models. Rocket, Dronie, Circle, Helix, Asteroid, and Boomerang are all supported, offering one-touch flying and filming presets.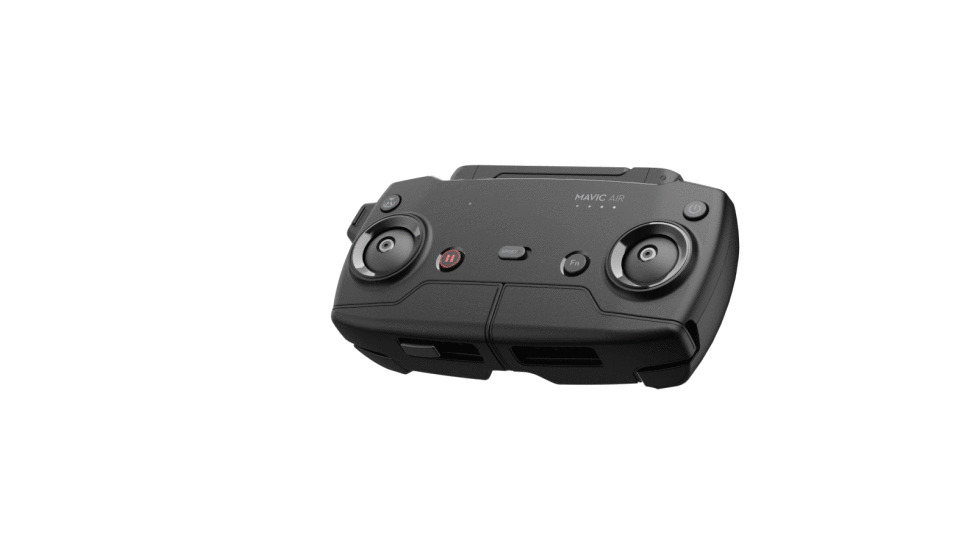 It's all managed from DJI's remote controller. That docks with a smartphone – the company has DJI GO 4 apps for iOS and Android – and uses its own 2.4/5.8 GHz WiFi to communicate with the Mavic Air. While it's flying, you get a live 720p HD video stream back to the phone's display. When you're done, the control sticks unscrew and store in the controller itself, for a smaller overall package. Alternatively, as with the Spark, you can control the drone with hand-gestures, including starting and stopping video recording, and taking photos.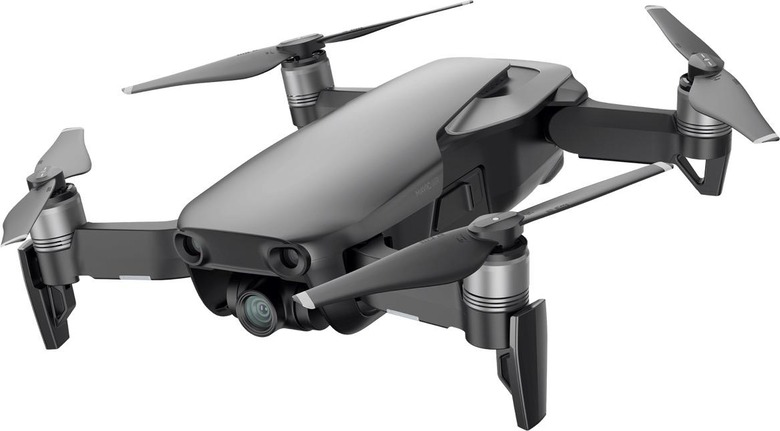 The DJI Mavic Air is up for preorder today, priced at $799; the company says it should ship January 28. It's available in Arctic White, Onyx Black, and Flame Red. Extra Mavic Air Intelligent Flight Batteries are $79 apiece, while a spare propeller set is $9.
MORE Mavic Air