DJI Mavic Air drone leaks as Spark/Pro-tweener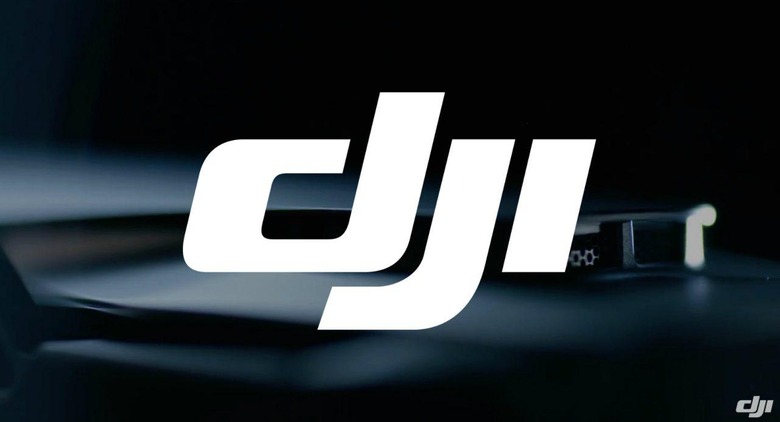 DJI might have been expecting to reveal its latest drone later this week, but the new DJI Mavic Air has prematurely broken cover and spoiled the surprise. The company had planned to announce the newest addition to its line-up in New York City on Tuesday, and has been running teasers over the past week in advance of the event. Now, we know what's on the cards.
If your prediction ahead of the event was "a smaller, folding drone that fits in-between the current Mavic Pro and DJI Spark" then your guess was pretty accurate. Currently, DJI has two primary model series in its consumer line-up. The entry-level is satisfied by the Spark, a compact and highly portable model with features like obstacle sensing, and gesture control. It's currently priced from around $400.
Then there's the DJI Mavic Pro. That's larger and has a more capable 4K camera with 12-megapixel still photo support. Top speed and overall range are greater than on the Spark, too, and the drone's propeller arms fold in for easier transportation. It's priced from $999.
According to DroneDJ's insider, the Mavic Air will seemingly slot in-between the two series. It'll have the folding propeller arms from the Mavic Pro, but not the Mavic Pro Platinum's clever "quiet" propellers. A 32-megapixel camera with a 1/2.3-inch CMOS and new image signal processor will record 4K video at 60 fps, it's said, which is an upgrade on the Spark, as is the 3-way gimbal it's mounted on.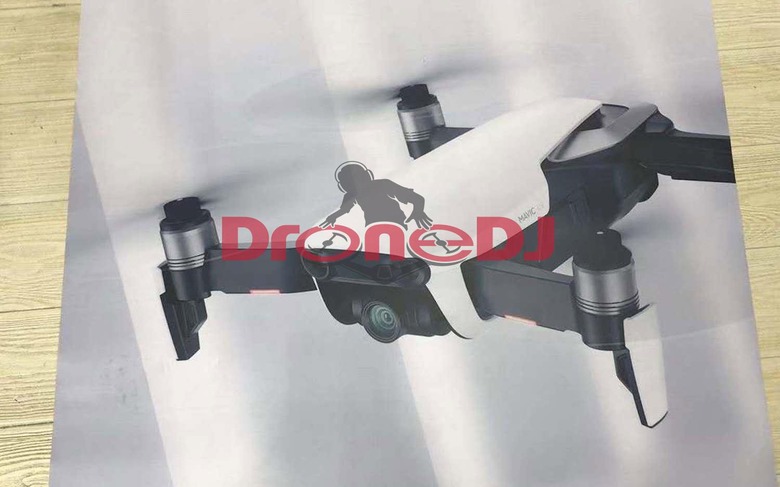 There'll be obstacle avoidance sensors on the front, back, and bottom, and a Visual Positioning System (VPS) for easier indoor flying along with more accurate hovering. The Spark's gesture control will also apparently be carried over, and you'll be able too use the DJI Goggles for first-person filching and head-tracking. However, the flight time will fall short of what you can get on the top-spec Mavic Pro, being a claimed 21 minutes.
In short, it's a broadening of the range rather than a replacement for a current model. That makes sense for DJI, given the gulf in pricing between the hobbyist-friendly Spark and the top-spec Mavic Pro models which are easily more than twice its price. Final pricing for the Mavic Air is unknown at this stage, but the expectation is that it'll come in somewhere around $699.
Given GoPro's surprise announcement that it would be dropping out of the drone space – despite achieving the number two sales position with its Karma drone – DJI's decision to double-down on models is an aggressive one. The challenges GoPro cited in rising competition and escalating regulatory demands affect DJI just as significantly, after all. We'll know all the details of the DJI Mavic Air, and how the company aims to overcome those obstacles and avoid GoPro's fate, tomorrow.