DJI Mavic 2 Zoom shoots for versatility in drone photography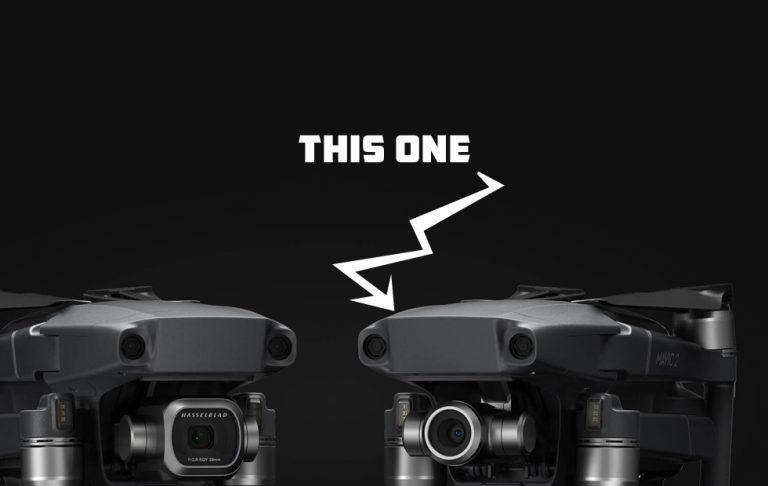 There's a new set of DJI Mavic 2 drones out in detail this morning, and right here we're talking about the ZOOM. There's also a DJI Mavic 2 and a DJI Mavic 2 Pro. The latter of those two, the Pro, was also just revealed in full this morning. Here we're taking a peek at the specs of the Mavic 2 Zoom, what DJI is positioning as the most versatile of the bunch.
The DJI Mavic 2 Zoom has a 2x Optical Zoom Camera – it's quite similar to its brethren in most other ways. This device has omnidirectional obstacle sensing, a 31-minute max flight time, and 8km 1080p video transmission as major feature high points. It's also bringing hyperlapse technology to the party.
Per DJI: "The only difference between both editions is their respective gimbal cameras. However, by purchasing the Mavic 2 Gimbal Camera Replacement Service on the online repair request page, you have the option to replace your gimbal camera with the other version by sending it to the DJI After-Sales Team."
The Zoom's 24-48 mm optical zoom camera has a 12MP 1/2.3" CMOS sensor. This camera can shoot 48MP Super Resolution photos, 4X lossless zoom FHD video, and it has the ever-helpful ability to dolly zoom – because of course it does.
Above you'll see a brief video example DJI suggests was shot on a the DJI Mavic 2 Zoom. This is one of several example videos we'll have the opportunity to see in the very near future.
Above and below you'll get a peek at what the DJI Mavic 2 series of drones is all about. Note that there are slight differences between models – but all have the same basic guts.
The DJI Mavic 2 Zoom rolls with a folded size at 214×91×84 mm (length×width×height), and an unfolded (flight ready) size at 322×242×84 mm (length×width×height). This device has a max ascent speed of 5 m/s (S-mode) 4 m/s (P-mode), and a max descent speed at 3 m/s (regardless of mode). Max speed in S-mode is 72 kph (that's around 44.7 miles per hour.) Below you'll find a gallery full of specs for this device (and a few for the PRO, too).
The price on this drone is approximately $1249 USD – and you can get the PRO version for $1449. Both versions come from DJI dot com if you're planning on getting them from DJI dot com, and both versions ship immediately. You can also buy these drones in stores soon – but to get them ASAP, you'll need to head to DJI's store online.