DJI launches M600 Pro to expand industrial drone lineup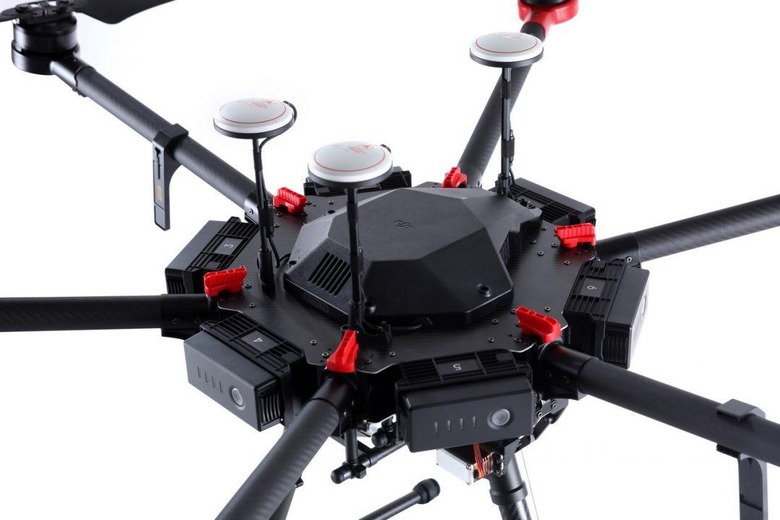 Usually, whenever we hear of a new drone from DJI, it's targeted at the consumer space. That isn't the case today, with DJI introducing its Matrice 600 Pro to the world. Outfitted with hardware and capabilities to tackle the industrial drone space, the M600 Pro takes what made the original M600 a popular model and improves it with this release.
One of the biggest differences is an inclusion of DJI's A3 Pro flight controller. The A3 features triple modular redundancy and enhanced precision that's based on data from three sets of GNSS units. The A3 Pro is also equipped to decrease shaking and noise, making it more appropriate for folks who need a drone for precise industrial applications.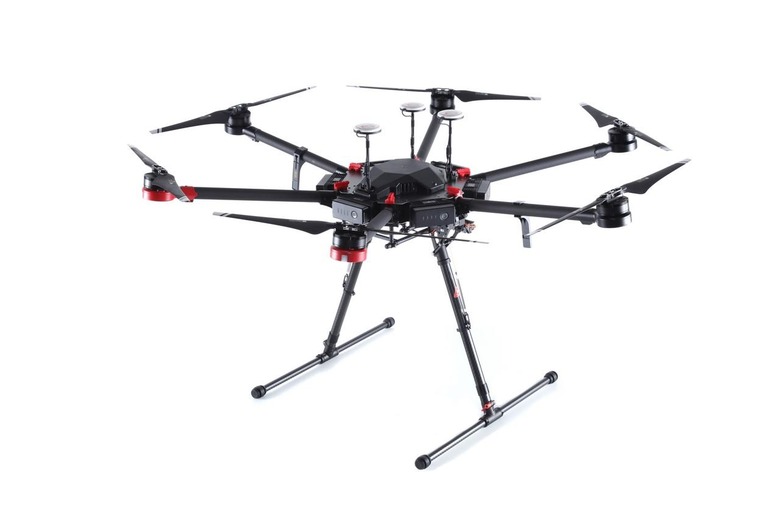 With the original Matrice 600, the A3 Pro was simply an optional upgrade. Here, the A3 Pro seems to be built into the cost and included with each drone sold. The M600 Pro will also ship with a tweaked battery hub that allows for charging the drone's six batteries at once.
This new drone can support a payload of up to 6kg (13.22 pounds), making it compatible with a rather large range of cameras. When the M600 Pro is carrying a full payload of 6kg, DJI says users can expect up to 16 minutes of flight time. As the weight of its payload decreases, obviously, its overall flight time will increase, climbing as high as 30 minutes with DJI's own Zenmuse XT camera attached.
DJI has also given this drone a range of up to 5km, but that's assuming you're operating the M600 Pro in an area without obstructions and free from interference. The M600 Pro will set you back $4,999, compared to the $4,599 asking price of the standard M600. That's a lot of money, but in the grand scheme, $5,000 isn't much more than one would pay to take home the standard model.