DJI Inspire 2 top speed reduced to preserve video quality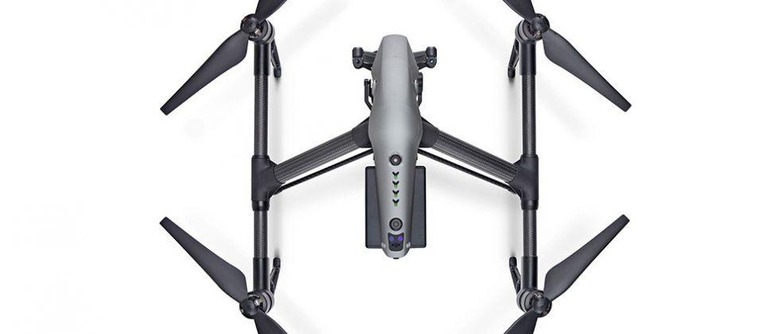 DJI introduced the Inspire 2 drone earlier this month, listing it with a top speed of 67MPH — highway speeds, and one of many exciting features. That top speed has been reduced slightly by DJI, however, which bumped the Inspire 2 drone's top speed down to 58MPH. This move was necessary, according to the company, to make sure video stability and overall quality weren't compromised.
The DJI Inspire 2 is a positively beastly drone, one that doesn't come cheap for good reason: it packs a pro-grade Zenmuse camera able to record content at 5.2k resolution in CinemaDNG RAW with Apple ProRes, H.265, and H.264 compression options. That camera is complemented by excellent battery life and travel speeds — the Inspire 2 could go from zero to 50MPH in 4 seconds, said DJI.
The top speed at the time of announcement was a blistering (for drones, that is) 67MPH, but the company has trimmed that by nearly ten miles per hour, according to The Verge. With this speed reduction also comes a slight decrease in how quickly the drone can reach 50MPH — the number has been nudged from four seconds to five seconds. That's not much of a practical difference, though certain commercial users may be disappointed by the decrease in travel speed.
Even with that reduction, though, the Inspire 2 is still a great drone, at least on paper. In addition to the Zenmuse camera, the Inspire 2 has a built-in camera in the front that provides first-person-view footage for secondary video or easier user operation. Without the available bundled items, the Inspire 2 drone by itself is $2,999 USD. Those who preordered before the speed reduction can cancel it for a refund if they'd like.