DJI Inspire 1 RAW 4K Camera Drone Starts Shipping Next Week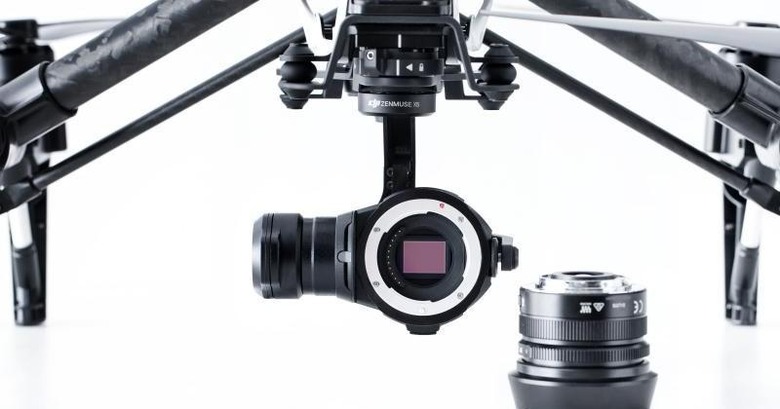 As promised, DJI is going to start shipping the Inspire 1 RAW Edition drone and the Zenmuse X5R mirrorless camera this month. Starting next week, DJI will be shipping out the drone with camera to those who preordered, and will then start shipping the camera by itself a few days later. Direct orders will also go live for those who haven't yet preordered.
In a statement on Thursday, DJI announced that it will start shipping the Inspire 1 RAW Edition quadcopter on February 28 — this model includes the Zenmuse X5R, an Ultra HD resolution camera that was developed specifically for use with drones. Of course, some people already own a drone and aren't interested in another, and so on March 31 the company will start shipping the aforementioned camera on its own.
The camera is the most interesting part of the arrangement, giving professionals a truly pro-grade camera for recording high-res footage from the sky. Videos are recorded in UHD resolution at up to 2.4Gbps bitrates, and they're saved in CinemaDNG format. Storage comes via an SSD, and there are some extra features to round things out, namely the addition of D-LOG for better color correction after a video is recorded.
Because videos are recorded as RAW offerings, the video quality is promised to be very high, more so than 4K cameras that use compression. Other features include a 16-megapixel still image option, interchangeable Micro Four Thirds design, an ISO range up to 25600, and remote control via a mobile app.
SOURCE: DJI