DJI Zenmuse X5R camera will start shipping in March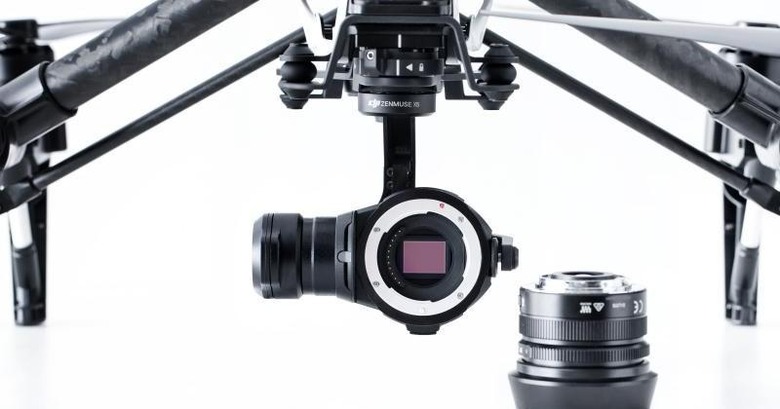 In September, Chinese drone maker DJI unveiled its new Zenmuse X5R, the world's first Micro Four Thirds camera designed for use with UAVs. In a statement on Wednesday, DJI announced the camera is now available to pre-order and will begin shipping to buyers in March 2016. In addition, DJI anticipates its' Inspire 1 RAW drone with a built-in X5R camera will also start shipping in March.
Both the Inspire 1 RAW and Zenmuse X5R can be pre-ordered starting today through "local dealers," says DJI. The Zenmuse's price depends on whether it comes with an SSD and lens — with both of those, the camera costs $3,599 USD. If you don't get those two optional components, though, it is slightly lower at $3,199 USD.
Drone World DJI Osmo Bundle Kit Review
The Inspire 1 RAW, which includes both the Zenmuse X5R camera and the drone, costs $5,999 USD. Regions in which the models are available isn't clear. The Zenmuse X5 drone camera, meanwhile, is already available at various price points; it costs $2,199 USD at B & H Photo, for example.
The Zenmuse X5R camera has an interchangeable lens design alongside an SSD onto which lossless 4K footage is recorded. The models records videos at a 1.7Gbps bitrate (it maxes out at 2.4Gbps) in CinemaDNG. The camera can be remotely controlled, and includes a D-LOG mode.